3CX News - May 2015
FEATURE OF THE MONTH:  Integrating IP Door Phones and Intercom Units with 3CX.
3CX is a Windows based IP PBX but it is also an open standard SIP server. As such, any open standard SIP device can be registered to 3CX...it is not reserved for IP phones only.
 
The team at ABP specializes in providing support to our partner channel on phone system design and installation. We regularly assist our partners with integrating non-telephony requirements into a 3CX Phone System as part of a larger IT infrastructure deployment.
 
Let's take a common example scenario: The customer has a front door and lock at the main entrance into the lobby. An IP intercom door station, such as the Fanvil i21 can be installed at the front door (preferably a door strike is already in place. If not, this will need to be installed as well). The Fanvil unit can be registered as a SIP extension on 3CX, just like any other SIP phone. When a customer arrives at the front door, they simply push the call button on the Fanvil intercom and initiate a call to the IP Phone on the receptionist's desk. When she answers, she can have a conversation with the customer and if she chooses to allow entry, she simply dials the entry code on her phone. This will trigger the door lock and allow the customer to enter. This functionality can be expanded to include a door station with a camera that will launch a video call on the receptionist's phone. This will allow her to have a live video call with the person at the front door.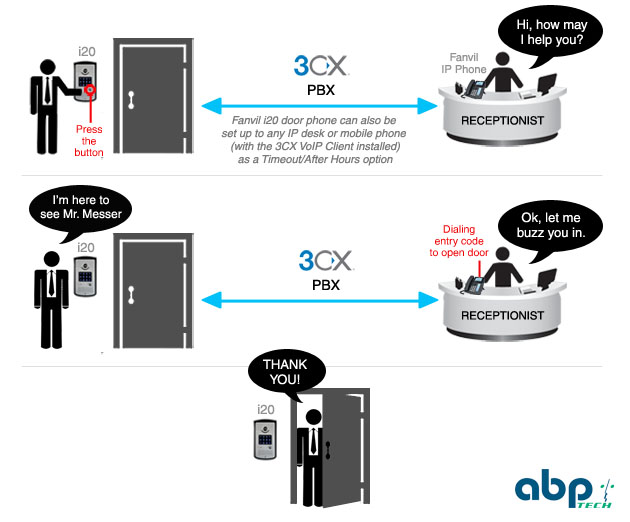 This is just one example of how to leverage 3CX to be much more than just a PBX. Call our team at ABP for more information and assistance with your custom 3CX projects.
We have had great success with the PLANET line of POE switches as well. PLANET switches carry a manufacturer's Three Year Warranty and they have Smart and Fully Managed units that are extremely feature rich. All of this at a great price and more importantly, with margin available for you to make money. Call our team at ABP for more information and assistance with your custom 3CX project.
Interoperable End Points
One of advantages of the 3CX phone system is that it provides fully interoperable end-to-end telephony solutions with Fanvil, snom and Yealink IP phones. With the 3CX 'plug and play' provisioning feature, users can deploy these IP phones in a matter of minutes.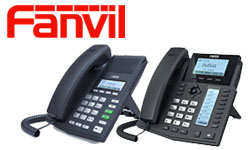 Fanvil's phones are designed to fullfil a targeted users' functional needs with a minimal set of models with the goal to get utmost perfection in each functional group. Read more
Supported phone models: X3/X3P, X5/X5G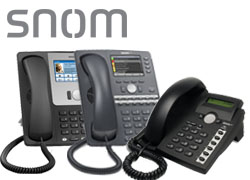 snom provides open standard IP phones - the Efficient and Advanced Line. These German engineered phones are built for reliability, quality, and efficiency. Read more


Supported phone models: 3XX series, 7XX series and 8XX series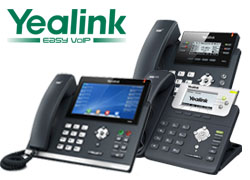 Yealink offers standard SIP desk phones, video and multimedia phones that are easy to deploy and configure. Read more
Supported phone models: T19P, T20P, T21P, T22P, T26P, T28P, T23, T32G, T38G, T41P, T42G, T46G, T48G, VP530
Mark your Calendar for Upcoming Events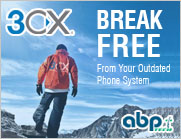 What: 3CX Orientation Webinar
When: June 10th @ 1:00 PM CST
Discuss common sales and support models, premise based vs hosted applications of 3CX, followed by Q & A. 
Click to register 
Call ABP at 972-831-1600 or email sales@abptech.com to discuss your next 3CX project.