At ABP we are very selective of new vendors and every so often we are compelled by the value proposition of a new product line to introduce them to our reseller partners. Fanvil is a player in the IP Phone space since 2002 and has matured its offering all over the world to finally reach the Americas. Fanvil's product are designed for maximum interoperability and have just been awarded 3CX IOT.
Fanvil has a very innovative approach to things. They decided to focus on designing a product line that will fulfill targeted users' functional needs with a minimal set of models with the goal to get utmost perfection in each functional group.
Check out the Full Fanvil Product Line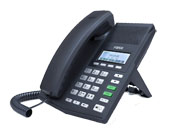 With the X3 you will discover an elegantly designed, professional desk phone for the user that needs one to two lines and prefers a small discrete footprint, an easy user interface and an HD quality speaker-phone and handset. The X3 has 2 SIP accounts, HD voice, full-duplex speakerphones and also a smart and friendly user interface to provide a higher satisfaction of communication.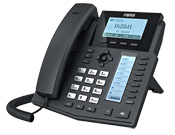 The X5 is the phone for the user that needs to collaborate with a big team and benefits for a electronic DSS that shows him his team and their status. The X5 has a secondary LCD, 6 SIP accounts, HD voice and PoE that increases the users' productivity at a cost-effective price.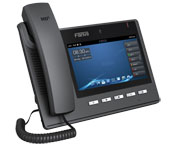 Last but not least Fanvil has taken the Android platform to a whole new level and created a phone that will work both in phone attendant mode with a unique touchscreen HUD and BLF as well as the power user mode that makes the C600 into the ultimate IP Desktop "SmartPhone" with full integration to MS Exchange or Google Contacts and Calendar.
The Fanvil approach is truly innovative, ties-in great into all major Softswitches and PBX platforms and offers partners something new to talk about.
Contact us by calling 972-831-1600, option 3 or email sales@abptech.com to learn about this new product line.