When On-Premise Video Storage is Not the Best Solution for MOBOTIX Installations, IPTechView Cloud Storage for MxMSP & MxLINQ Delivers
Until recently, cloud storage for video did not make sense because there was simply not enough bandwidth to upload video successfully. This is changing and in many cases, cloud storage is already the better and more economic choice.
IPTechView™ Cloud Storage technology is a powerful new high-performance cloud storage solution for MOBOTIX and MxLINQ video surveillance deployments that offers businesses of any size the capability to securely store video for any needed resolution and retention time and other benefits like the ability to mail or SMS share-links of large video files.  It also offers a long-term archive vault plus a unique and very robust Time Lapse feature.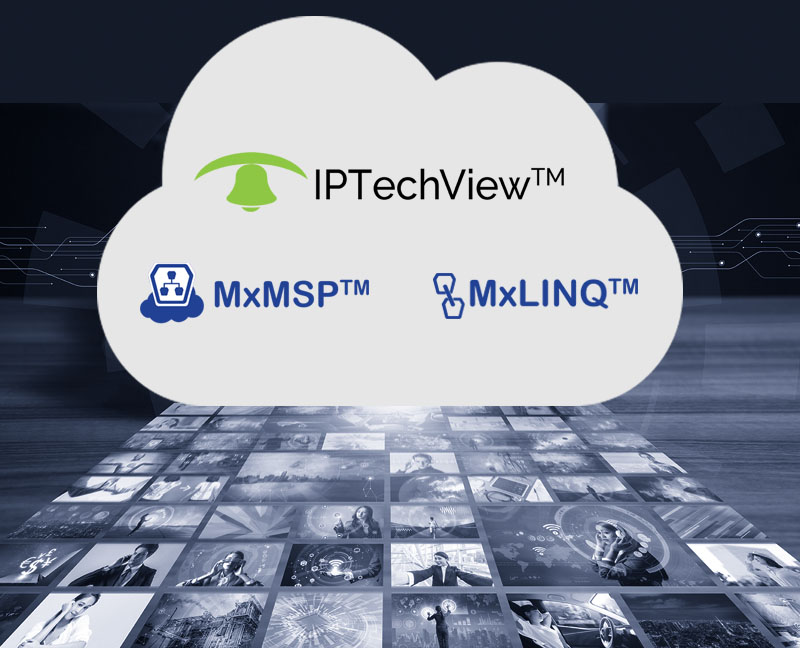 Why Would a Business Need Cloud Storage?
These are a few scenarios where conventional on-premise recording in NAS or local NVR is not a good solution, including:
The video should be off-premise for added security
Locations are dispersed and support of the video storage device is costly over time
No good space for the Video Storage unit (no space, uncooled, or dusty environment)
Very long retention times
Frequent video file sharing including sending video to LEA
Central monitoring/analytics make a centralized cloud architecture the better choice
Bandwidth Opportunities & Myths
One of the most frequent obstacles to cloud storage has been bandwidth. IPTechView CS was designed to handle this obstacle by making it easy for the integrator to choose which cameras to configure cloud storage for and at what level of bandwidth consumption and retention time. IPTechView CS comes with three levels:
1. Low Bandwidth
The special Low Bandwidth Mode was created so everyone could use the system on all cameras – even when they only have enough bandwidth for a subset of cameras. CS gives resellers the option to use CS even on cameras that are operating on DSL or on cell phone networks with limited data plans. Individual cameras can be set to store only single-frame JPGs for every event – in addition to an ongoing automatic stream of single images every minute – that can be watched as a time-lapse video later to get a good grasp of what happened while not needing the full bandwidth to support real video. The other great value of this is that it also provides a valuable and affordable off-site storage of basic information of what happened in the event on-premise video is ever lost.
2. Basic Video
In Basic Mode the system will transcode all high-resolution video to a lower resolution format to reduce storage amount and speed-up viewing on phones and iPads. Users will see videos on MP4 with 1080P resolution.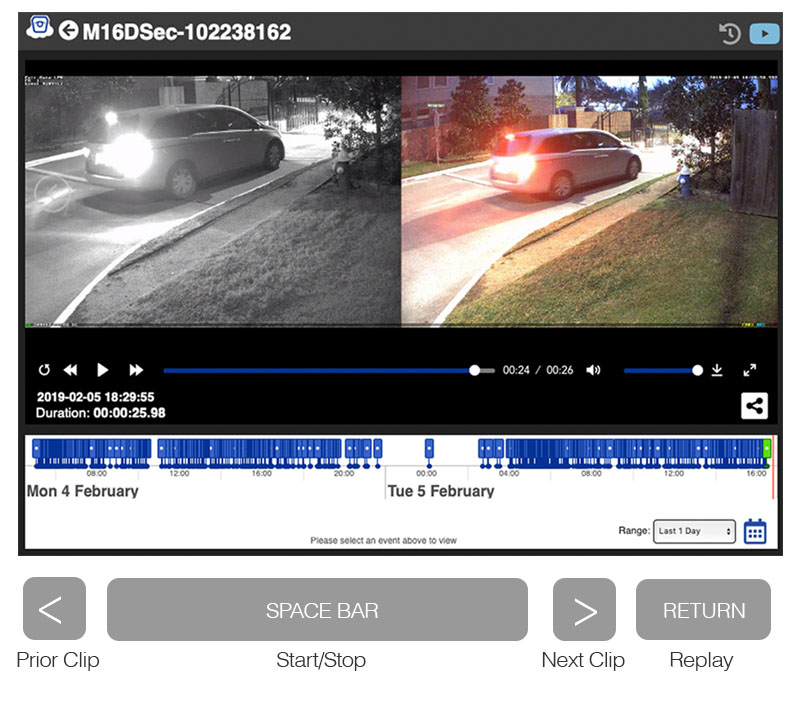 3. Premium Video Storage
The Premium Video Storage mode preserves the original resolution and codec the cameras recorded in to offer the best viewing quality when conducting forensic analytics afterwards. It also preserves the original camera video file watermark to prove there has been absolutely no modification to the original video file. Premium Video Storage enables post-recording dewarping tools like MxCC. When recording in MxPEG, full resolution of 6 megapixel or above is available for watching, sharing and for video download.
 
Unique Freatures in Cloud Storage
Pro Time Lapse
Within MxLINQ, IP TechView CS enables the creation of unique and creative time-lapses that can easily be requested by the customers themselves - even over very long time periods, for example, a two-year public works project.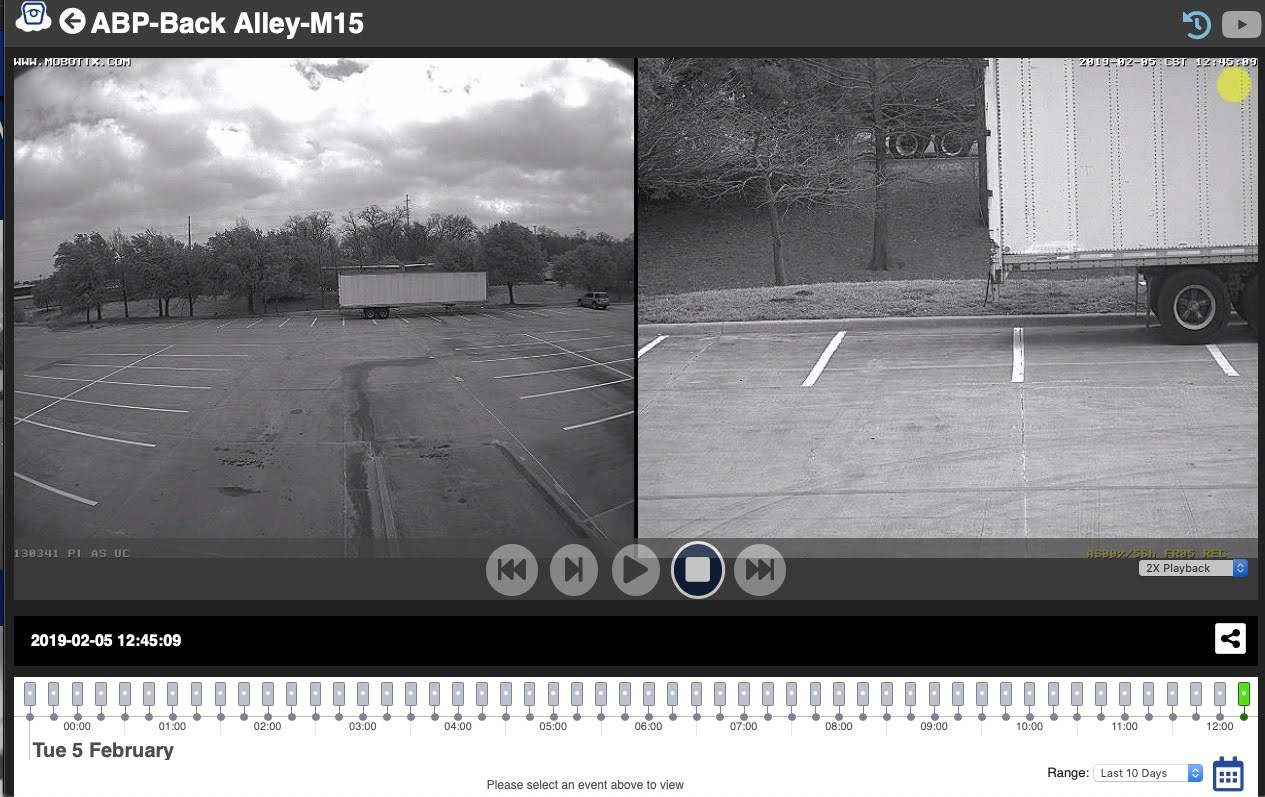 Time lapse functionality is very useful in a variety of industries and projects, including:
Construction projects
Long term analysis
City scapes
Nature
Trade shows
Corporate events
Security and Privacy
CS cloud service technology by IP TechView was made from the ground up – specifically for IP surveillance solutions – and was designed considering everything possible to ensure state-of-the-art privacy and security of the video footage to protect both the customer and technology partner. 
All data is fully encrypted during transit from cameras to IPTechView CS servers and all video is fully secured by 256-bit AES encryption.
CS is fully integrated with the three levels of privacy in MxMSP, MxLINQ, and other versions of IP TechView's Cloud VMS system (Managed Accounts, Privacy Option Granted, Full Privacy).
Long-Time Archive / Video Vault
Video footage is retained for the amount of contracted space and is deleted only after that time. This makes cloud storage a cost-effective medium and also ensures compliance with regulatory situations where length of retention is mandated by law (EU).
Although indiscriminate storage of everything beyond reasonable retention could become a waste of storage space, it is necessary to frequently shift videos of interest or evidence into a special archive where they will not be deleted.  IPTechView CS offers a great video archive vault that includes other features like logging the archiving and storing all regulatory information to mark that video as a video of interest to grant it status to be retained beyond the regular retention time.
IPTechView CS has even gone a step further and uses the archive to store not only original video footage, but a special place for Time Lapse videos the customer has chosen to generate and wants to store for future viewing or sharing. This gives the user a catalogue to archive all special time lapse videos.
The best part is the solution is made available as a part of MxLINQ and offered under a VSAAS model as a subscription. There is no upfront hardware or license to be purchased and no yearly softare maintenace. The user just pays for the service or prepays for yearly or multi-year service at a discount.