Video Verification for Alarm Systems with IP Cameras Done Right!
AlarmReady™ is a universal alarm system video verification cloud solution designed to work with any IP video surveillance system that is supported by the IP TechView platform. From commercial buildings to high-end homes, AlarmReady is set up easily by the reseller/integrator in MxMSP. Alerts are received on MxMSP's end user companion platform, MxLINQ.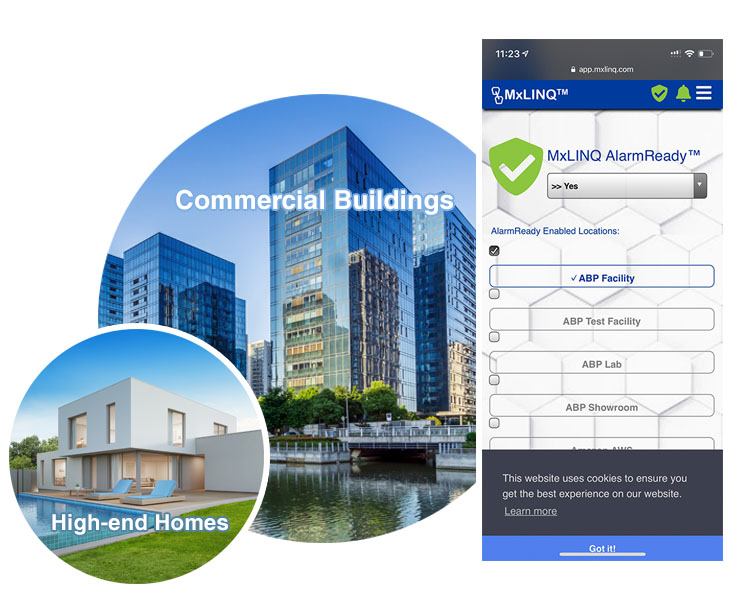 AlarmReady is the first cloud-based video verification solution for IP video surveillance systems that works with any brand of alarm system. AlarmReady was launched in North America first with MOBOTIX IP cameras. Other cameras like Axis will follow soon.
AlarmReady is fully integrated with MxMSP and MxLINQ both powered by IPTechView. MxMSP is a remote system health monitoring and management application specifically customized by IPTechView for MOBOTIX video surveillance installations. The MxMSP platform gives MOBOTIX partners the power to remotely and securely monitor and manage video surveillance installations and also has the dash-board where the AlarmSystems get connected so it can alert the users and show real-time video on the users phones on preceisely the cameras where there is activity since the alarm went off.
The AlarmReady feature sends an alert to the end user - as soon as an alarm is activated at any self-monitored location. Optionally the link to the video feed for the alarm can be sent to any contracted professional monitoring center set up for viewing video feeds. Users will see the location of the alarm as well as have immediate video access to all cameras on site that show activity at that time. This type of video verification enables high situational awareness, faster emergency response, and the reduction of false alarms. Because AlarmReady and MxLINQ can send text messages to subscribers, it almost ensures that an alarm is not missed. With a text message alert, end users don't even have to log into the application which saves valuable time. MxLINQ also enables the user the option to forward video footage to law enforcement - including a live-link by SMS text or email - of the affected location.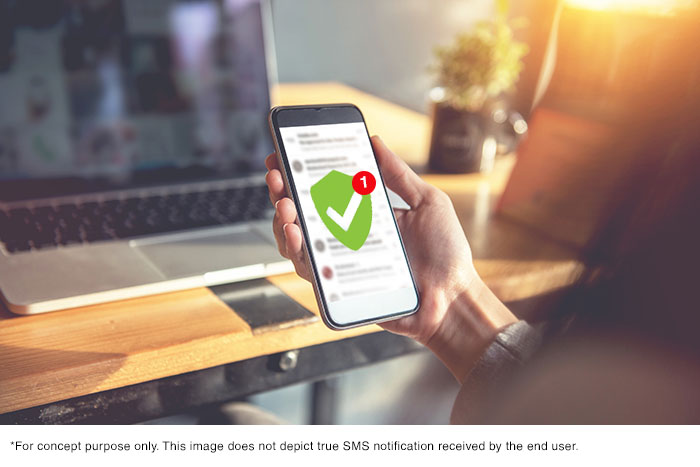 AlarmReady provides the relevant information that end users need - quickly - so they can make an informed decision. Let's say a building has an installation of 150 MOBOTIX video surveillance cameras. Receiving an alarm without pinpointing which cameras detected motion, might be like looking for a needle in a haystack. AlarmReady, however, sends a notification with information from only the cameras that have been directly impacted and showing activity since the alarm and back in time. If an unauthorized person only crosses cameras 1-5 of the 150 cameras throughout a building, you will receive a list of the cameras that had the most recent video activity, basically presenting the related cameras 1-5 first via the AlarmReady Most Recent View feature.
AlarmReady can help prevent further harm or damage in two ways. First by showing what is going on in just seconds, and second by enabling users to take a variety of preconfigured actions via the MOBOTIX system. For example, users can play dissuasive Audio Messages. If set up by a system integrator, users may also have access to turning on lights, locking doors, closing gates - or any other features on their IoT/surveillance system - right then and there. This makes AlarmReady a flexible and powerful cloud-based platform that can be integrated with professional monitoring systems, offering end users and businesses a unique hybrid solution.
*Please note: Its first delivery will be for MOBOTIX camera systems as a FREE beta feature included in MxLINQ.