Using ABP Technology's ZTP Service
ZTP (Zero Touch Provisioning) is a free, completely optional service that ABP Technology provides for the customer to easily provision their equipment. This tool grants the ability to pass a provisioning URL specified by the customer to telephony equipment purchased through ABP (compatible with Fanvil, Grandstream, Htek, Snom & Yealink) all from ABP's Partner Portal
here
.
1.
An email will be sent with the sales order along with the MAC addresses of the phones once the order has been picked from the warehouse
2.
The link "Click Here To Configure Devices" will go to the Zero Touch Provisioning portal of the order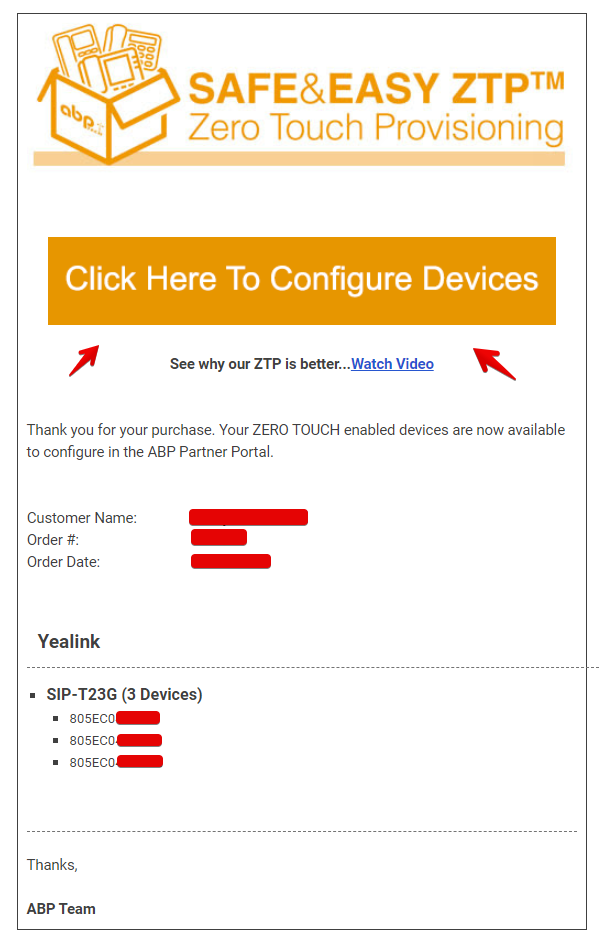 3.
Copy & Paste the URL of the provisioning server and hit "Save Zero Touch Order"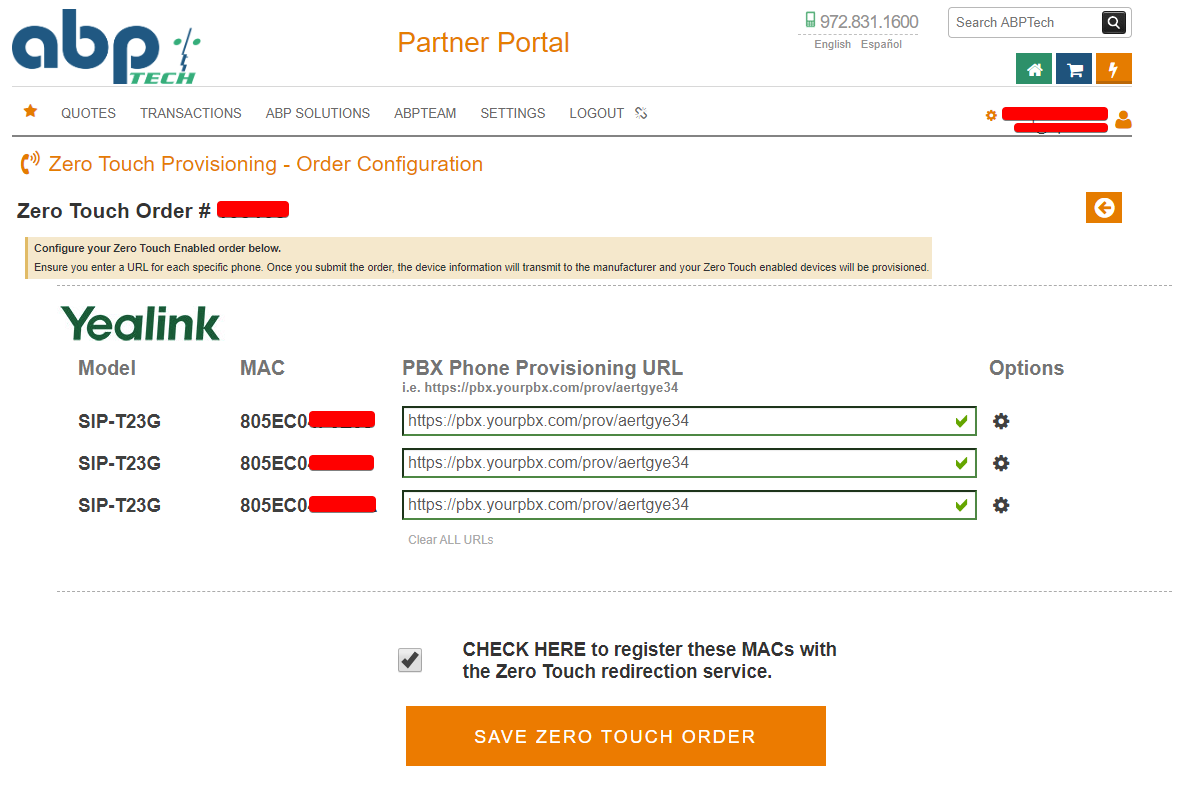 4.
An email confirmation will be sent confirming that the configuration was successful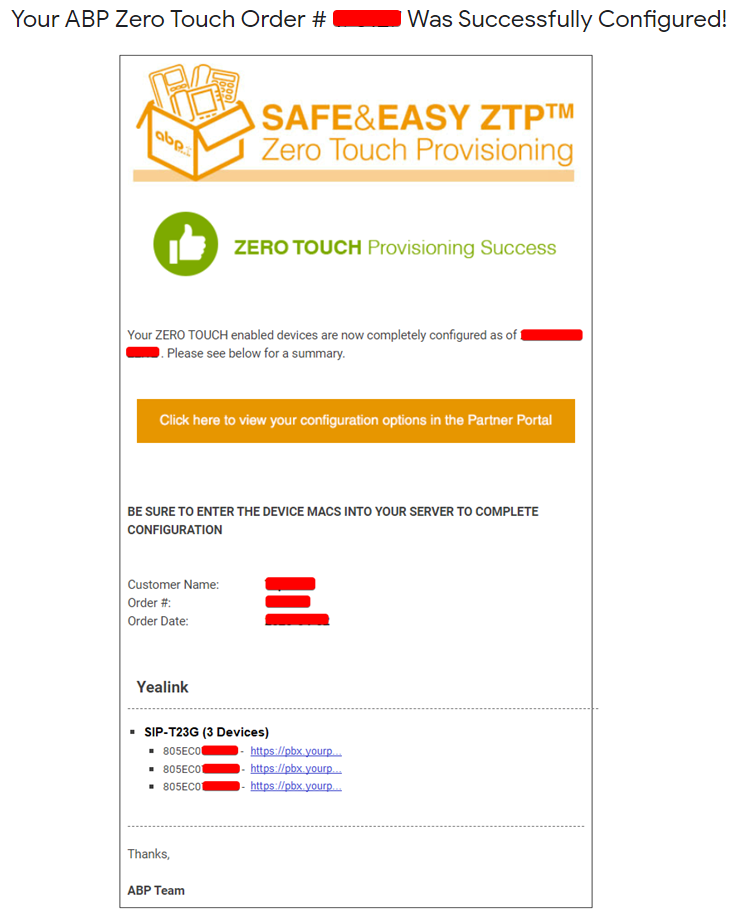 As soon as the telephony equipment is connected to a network with internet, the URL will be inserted and ZTP will be complete. If the provisioning server (PBX or otherwise) on the customer side was configured correctly, the equipment will continue with the provisioning process. 
A whole summary of ZTP orders can be found on the ABP Partner Portal through ABP Solutions->Zero Touch Provisioning.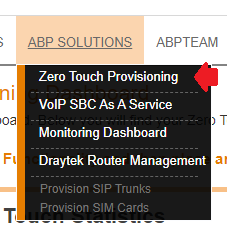 This will display the ZTP Dashboard which make it easy to manage Zero Touch orders in a single place.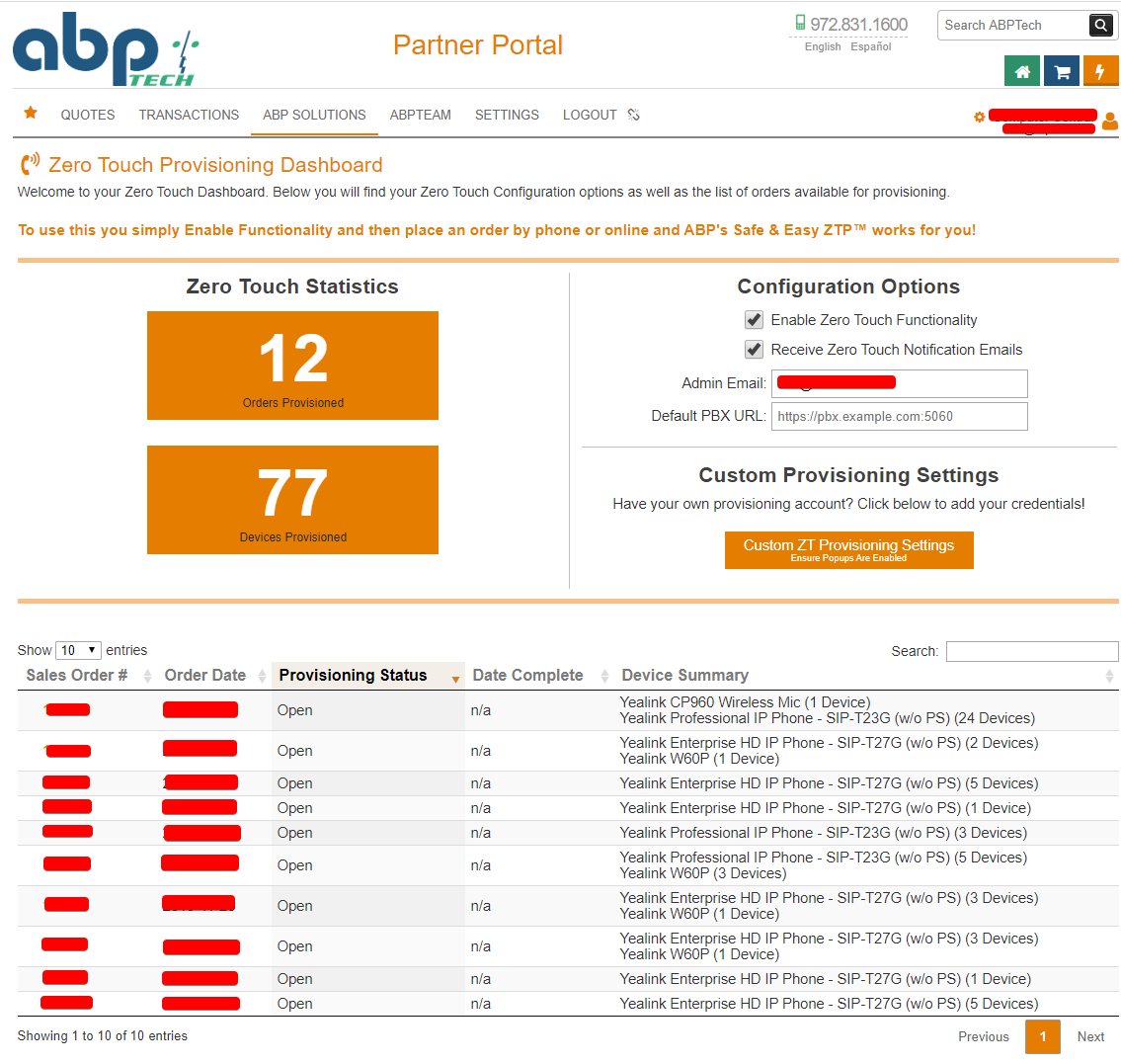 If you need help with getting your credentials for the ABP Partner Portal, please contact your salesperson or send an email to 
sales@abptech.com
. For ZTP failures, click
here
.