IPTECHVIEW - Beyond Remote Management
There was a time whenever there was an issue with any hardware in an office environment, you literally would need to go to the specific device and see what was the issue and then resolve whatever the problem was within a timely fashion.  More than likely you spent countless hours either roaming the office or campus "putting out fires", now think to yourself , "how productive is that?" Wouldn't it be a better use of your time if you could redirect that time towards working on projects as opposed to problems?
Of course there are countless RMM tools within the market now, but IPTECHVIEW is unique in the way that it does management and monitoring. It also is completely interwoven with all of our best in class products for a seamless experience. IPTECHVIEW helps you "reclaim your time and live your best life (no but seriously) with the platform you not only have the ability to see all of your IP devices connected, but are also getting real-time monitoring analytics at your fingertips whether you're in front of your iPad or laptop through a secure cloud-based platform. IPTECHVIEW puts you as the partner back in the driver's seat and lets you address issues before they become "fires". Having IPTECHVIEW at your disposal will significantly reduce installation and configuration costs when setting up a new customer.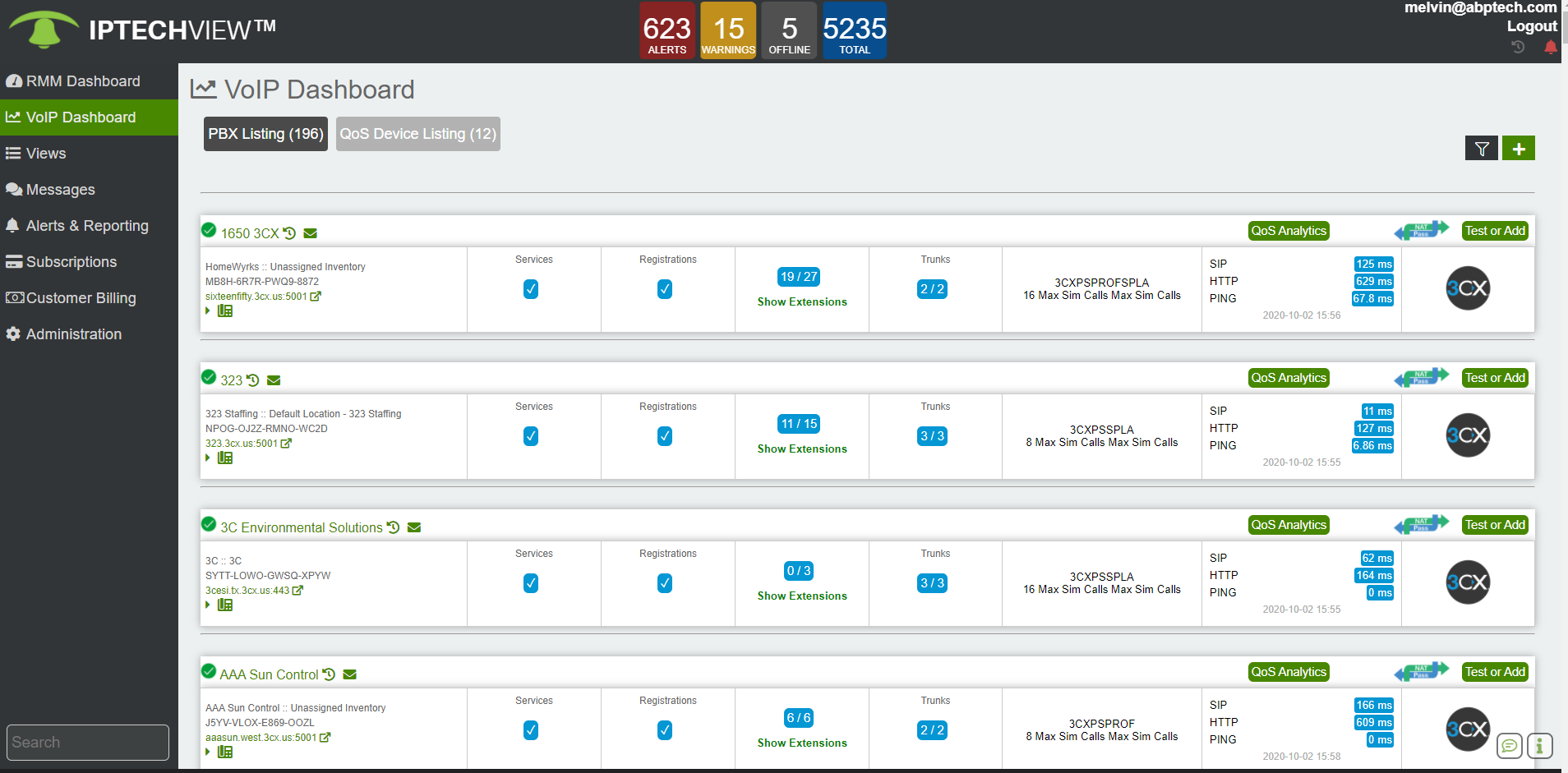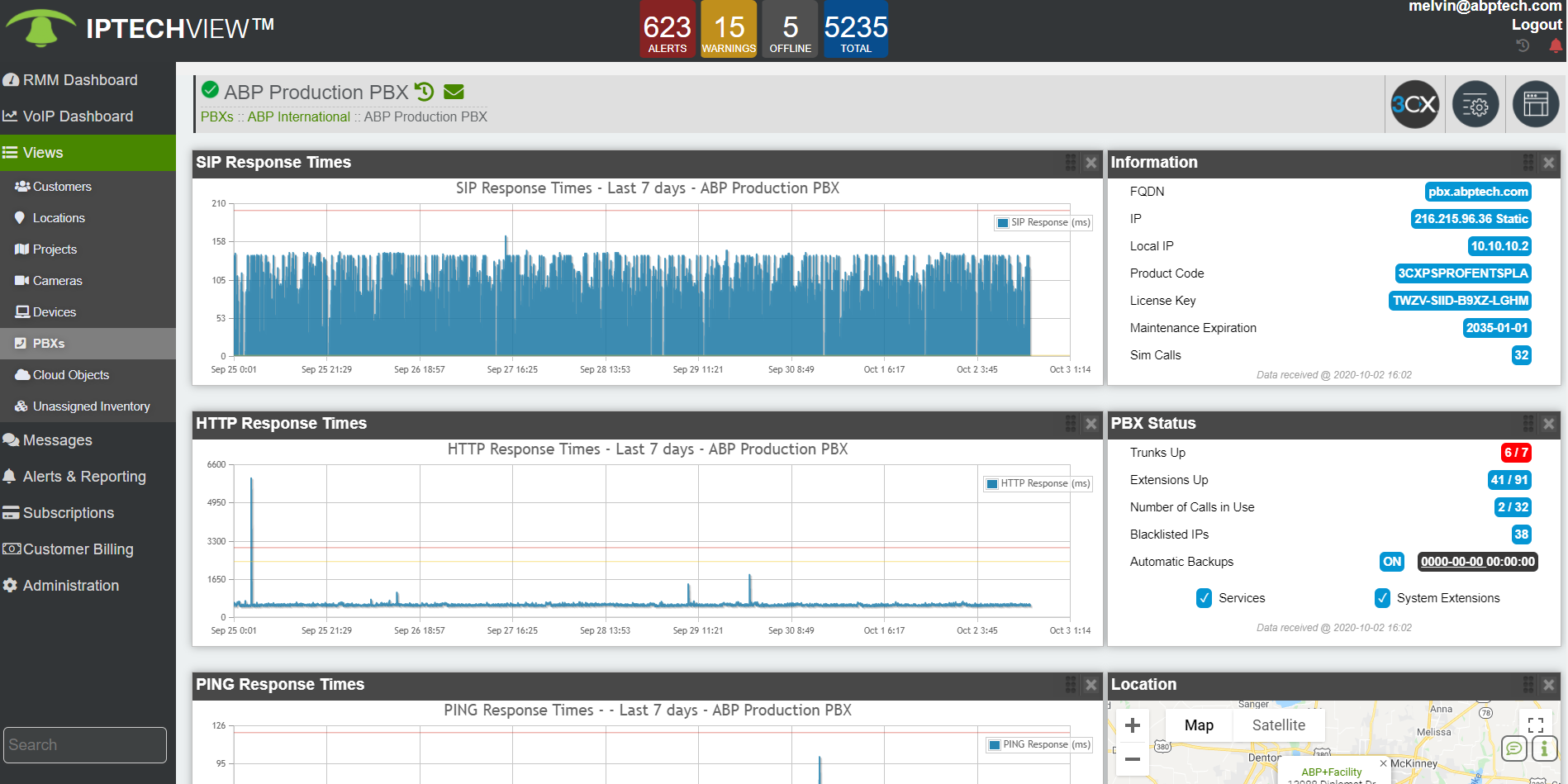 Now it's more important than ever with cloud-based PBXs to have that proactive monitoring and management to be ahead of the curve of knowing before the customer knows. It doesn't do much good to just see what's wrong, but the real value is that you can correct what is wrong. This is a huge game changer for any VAR or MSP that has multiple customer's PBXs. They are trying to manage as it gives you all the necessary information to make sound decisions or adjustments on an as-needed basis. Firmware pushes, reboots, accessing GUIs you name it, it can do it! The best part about this it is completely multi-vendor ready and you don't have to be cornered into only being able to use the platform with only certain brands or types of devices as it can handle phones, PBXs, routers, switches, IoT, cameras, access controls and more. 
Manage and Monitor all IP Devices
Access from any device (Phone, Laptop, Tablet Device)
Receive alerts and notifications via SMS or Email
Straightforward and easy price
ABP Technology uniquely places itself within the IT channel as a trailblazer for having the most tailored services and some of the most premium hardware.  To have a free demo test account for IPTECHVIEW, please contact our sales department : sales@abptech.com.