Follow the Trend of Managed Routers
Any guess on how many Ring, Nest or Alexa devices are in operation now? For sure millions. This growth would have been impossible without central cloud services that register and control such devices. It would be an impossible task for a company to manage all this for the end-users by manually accessing each device to configure and monitor.
IOT for consumer products is happening now but it is a challenge implementing the IOT concept with augmented features in more complex business class equipment such as business routers.

Nowadays, MSPs, VARs and local integrators can only grow and stay profitable by avoiding truck rolls and embracing the concept of recurring revenue. They have to have means to manage inventory, monitor, troubleshoot and configure networks remotely.
The good news is that good manufacturers and software partners understand this and have delivered platforms to manage devices from the cloud. DrayTek ACS and IPTechViewTM are two worth mentioning.
The days in which I had to maintain a spreadsheet with my customer's routers, access points, switches, IP addresses and passwords are gone. It became unmanageable once I had a few hundred devices and dozens of models distributed on several sites. Forget about trying to maintain and proactively monitor systems or network health without centralized management platforms. The ability to log tasks, jobs, up/downtime, alerts and generating reports is critical for the MSP, VaR or local integrator to sustain the recurrent revenue model. End-users can receive the reports too and would perceive that everything is working because you are taking care of it. Otherwise, they might think that nothing goes down and thus not need you on a recurring basis.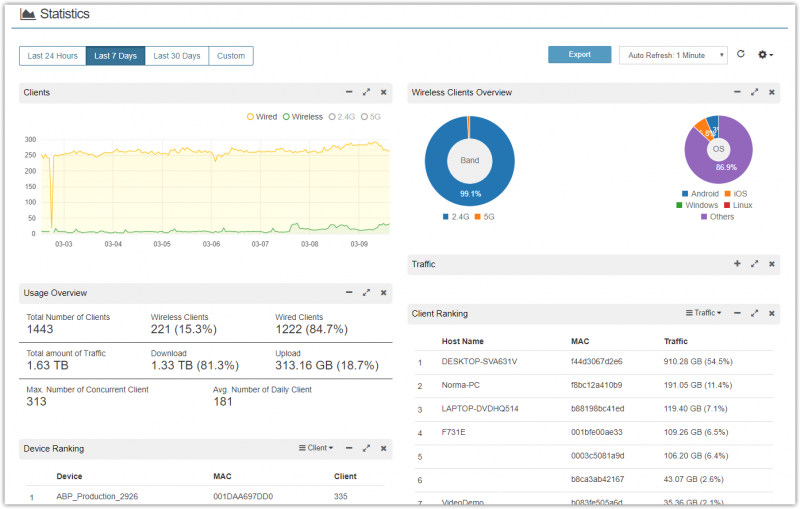 Like anything there are the goods, betters and bests. Below are some of the must have features that not every management platform has:
Mass Provisioning, configuration templates
Real-Time Status Monitoring
Custom Thresholds, device specific Alerts and warnings via email, SMS and API
Advanced Firmware Management. On demand or scheduled individual or mass firmware changes
Device Configuration backup and restore from the cloud. On demand or scheduled tasks
VPN Wizard for easy configuration of VPN tunnels
Access Point & Wireless Management
Switch Management
NOC style dashboard view
Log Recording and Reports - On-demand and scheduled
Seamless NAT Traversal - Device managed even when in private firewalled network
A lot of new network deployment is happening with managed routers. I encourage you to jump on the managed routers (and other networking devices) wagon, improve your responsiveness, streamline your devices and gain market share.