3CX's New SP1 for V15.5 is Loaded With Features You Want
3CX V15.5 Service Pack 1 (SP1) is loaded with some cool new features (some of which have been requested by the 3CX community for quite some time). Our ABP team is especially impressed with some of the variables that can now be programmed from the extension's "Phone Provisioning" tab. In the past, some of these variables either had to be programmed manually through the phone's web GUI or the default template had to be edited. In either case, it was more time consuming than it is now in SP1. These options include the ability to set Date & time format, blind or attended transfer when using a BLF, default ringtone & the phone's backlight timeout: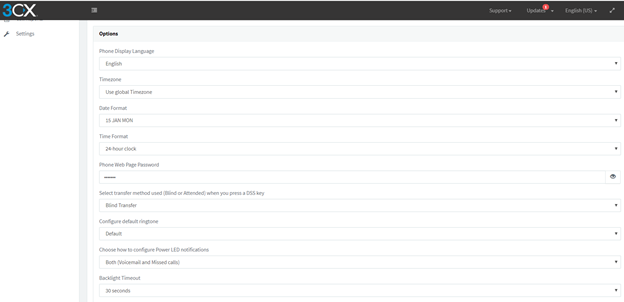 From a network standpoint, you can now configure a VLAN settings for WAN ports and PC Ports: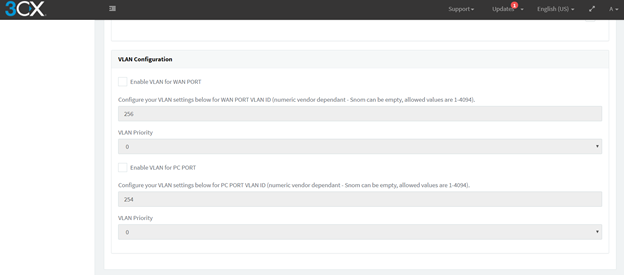 Also, Wireshark captures can now be triggered from within the 3CX management console (assuming Wireshark has already been installed on the PBX host machine). This helps simplify the process of gathering the logs and captures needed for troubleshooting call quality issues:
End-User facing improvements:
The new Web Client now displays active calls from the "People" tab. In the previous iteration, you could see if an extension was on the phone from the "People" tab but the new option to see caller ID of the call is a big improvement: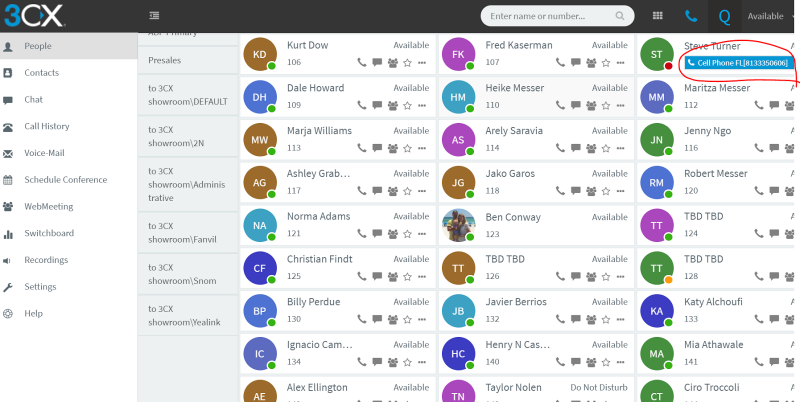 Long awaited Group Voicemail notifications for extensions in a Ring Group and/or Queue. Each extension in a Queue or Ring Group will receive an email notification with the voicemail attachment. The Q or RG voicemail box is now an option offered in the destination timeout menu:

Currently, the MWI will not light up for Q/RG voicemails but the email notification is a step in the right direction and has been a heavily requested feature for some time.
Last but not least, 3CX has announced support and added templates for the new T5 series from Yealink (T52S, T54S, T56A, T58A/V). The Yealink T4 series has been a staple in the 3CX community for years and the new T5 series has been well received so far. With the new templates from 3CX to support PnP provisioning. 
All in all, SP1 for V15.5 is packed with some great new feature additions to 3CX Phone System and will help to further reduce the amount of install time required to deploy V15 PBXs.