Why you Should Sell a UPS with Every System!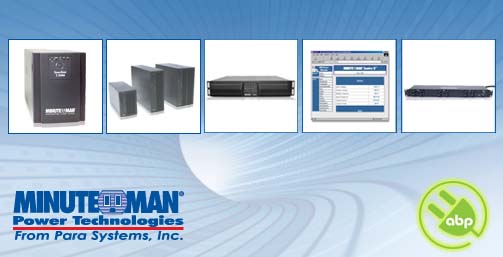 A few years back one of our resellers had an entire phone system returned for full refund from a customer with buyers remorse. He alleged the reseller never told him his new IP Phones system would not work in case of a power outage. Since then this reseller ALWAYS offers a UPS with his POE switch and puts the UPS in all the quotes as an option.
Resellers today need to be the Technology Partner of their customers. Computers, routers, POE switches, IP phones and cameras, IP PBXs and NAS storage not only don't work without power, but can lose configurations or worse be damaged by power loss. Most smaller UPS systems will help prevent damage but are are designed to gracefully shutdown the system after 10 to 15 minutes of any power outage. These systems will not provide a significant usable time for businesses to continue operating after a power outage.
In real life people may turn their computers off when the power goes away, but they don't want to stop answering phone calls and not take orders. Most business in a 2 hour period will lose the equivalent of 2-3 times the cost of a UPS. Why do customers not buy a longer lasting UPS?  Mainly because the sales person doesn't explain the need for it.
ABP selected Minuteman UPS systems because this product line not only shows a robust commercial grade Power Solution for business but becasue it offers the longest usage in case of an power outage and the quickest reload time which is important in weather related situations with back to back outages being frequent. On top of it Minuteman batteries will last longer they have a three year warranty versus one year on most other products. The electronics are actually designed to give the batteries a longer life which makes the solution a lot more environment friendly and provides the customer the best total cost of ownership.
Minuteman gives customers the best bang for the buck and also is a product where you will not find ultra-low cost retailers or e-tailers destroying the value of your sale!
Learn more from your ABP sales representative.
The ABP Team