Why Choose InfiNet Wireless & What Do They Have to Offer?

Why InfiNet Wireless?
The competitive advantage of InfiNet products against low-cost competitors' products is their versatility. Providing these enhanced features and satisfying a variety of customer needs would actually imply a higher cost structure, but InfiNet products show economic benefits to buyers which they can't get from other products. The total cost of ownership (TCO) is dramatically reduced by the optimized performance and outstanding capacity of these wireless products. The hardware reliability, feature-set, software-controlled scalability and ease of the network deployment and expansion are unmatched in the industry. InfiNet Wireless radios excel due to their high power throughput and ultra-low latency. 
Additionally, a better performance is achieved using a:
Much higher antenna gain
Much better directional and sector antenna radiation pattern
Much better cross-polarization isolation
InfiNet Wireless solutions also feature:
IP66 casing
Lightning protection system
Self-heating system
Operating temperature range from -67°F to +140°F, which are not found in low-cost wireless gears.
Check out the impressive InfiNet Solutions Portfolio and let ABP assist you in the best choice of radios for your customers.
---
What Can InfiNet Offer?
InfiNet Wireless Products: InfiNet Wireless is able to provide tailored solutions for all types of applications. Their range of products offer unique and powerful routing and switching capabilities, enabling optimised network design, along with high reliability, scalability and unsurpassed robustness, whether you are deploying a standalone Point-to-Point (P2P) connection or a comprehensive wireless architecture with Point-to-Multipoint (P2MP) requirements.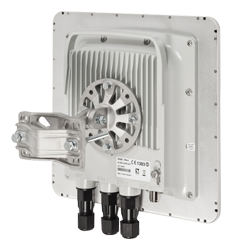 InfiNet's most recent addition to their portfolio. It is a record-breaking and innovative P2P solution in the sub-7 GHz frequency band, boasting the best in-breed spectral efficiency, higher-than-ever-before processing power and distance vs.performance ratio. Reaching a peak of 500 Mbps of net throughput in 40 MHz of spectrum, and more than 130 Mbps in only 10 MHz, it is the fastest P2P system available in the marketplace today. Available with a wide range of integrated antennas, as well as a connectorized version for use with 3rd party external antennas, and coupled with improved transmit power and sensitivity, the XG family will fit perfectly into a large array of applications.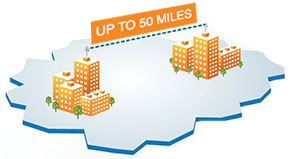 This wireless P2P Solution is a highly diversified family of wireless P2P products which brings together capacity up to 280 Mbps with a rich set of features and cost-effectiveness. It consists of the two families:
All InfiLINK 2x2 products are available across a number of licensed and unlicensed frequency bands with selection of integrated antenna and connectorized models.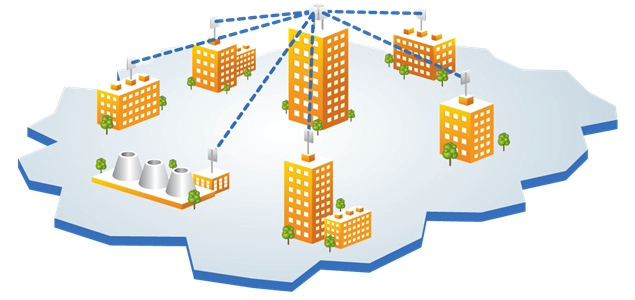 This wireless P2MP Solution is a successful field-proven family of wireless P2MP products designed for various applications, including fixed wireless access infrastructure for operators and enterprise networks, including nomadic and mobile functionality. It encompasses a number of base station sector units, including those with a beamforming antenna, and a range of subscriber terminals with both various integrated antennas and connectorized ones. The whole family features high spectral efficiency, exceptional reliability and excellent Quality of Service (QoS).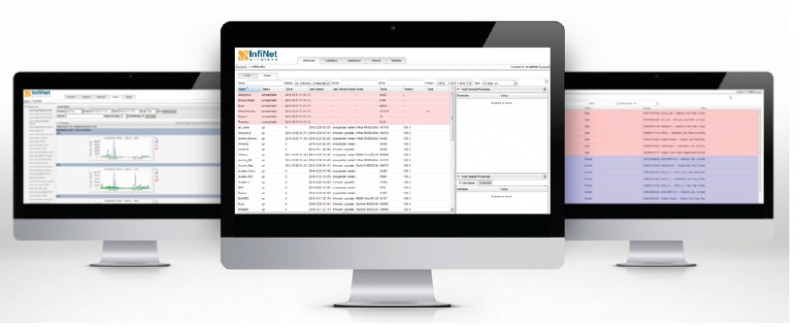 This Wireless Network Monitoring System controlling the health of the wireless network, built using equipment produced by InfiNet Wireless.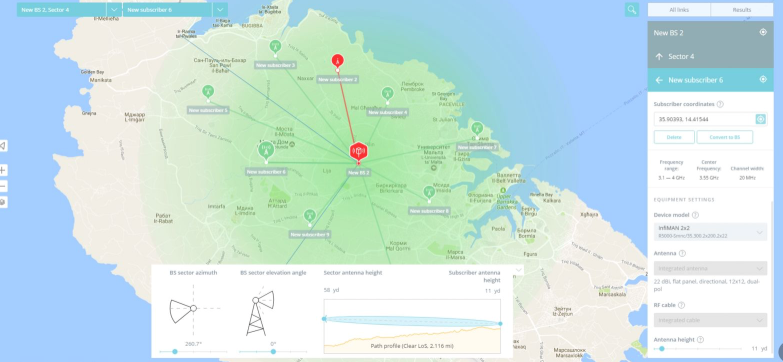 This is a Cloud-based P2MP link planning service. This tool carries out estimates for link throughput, distance and availability at the planning and building stage of a wireless network. For P2MP solutions, an unlimited number of subscriber terminals and base stations is set up on a geographic map, each of them including up to six sectors. Easy-to-use visual service tools allow for adjustment of the orientation of each sector by the azimuth and tilt angle for exact degree.
In addition, the P2MP version implements the global search feature, as well as the option for viewing path profiles for multiple communication channels at the same time. For InfiNet, user experience is of the highest importance, so InfiPLANNER effectively incorporates design and key controls into their solution. Access the InfiPLANNER planning service here.