Never Have to Visit a Customer Just for a Power Cycle Again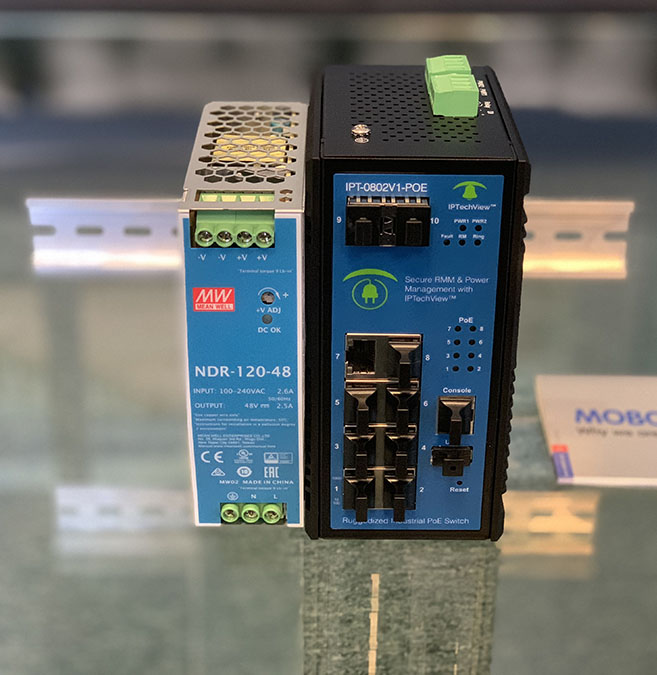 At some time or other we have all had to go to a customer's site just to power cycle a device or devices. To realize our vision of being able to manage customer projects remotely and give our partners more power over installations we worked with one of Taiwan's most experienced and best manufacturers of Ruggedized Industrial Switches, and asked them to make a special version for us that could be reliably and securely controlled via MxMSP or IPTechView remote monitoring and management platforms. We called it the IPTechView Powerline IPT-0802V1-POE.
Since we believe in eating our own gourmet creations we started using the new switches in-house ASAP as a practical stress test. We built an internal fibre ring to manager all critical links between our demo room area, storage server demo area (SnapServer and QNAP units), server room with router and main switch bank, our main fibre demarcation and our management office track, all in all handling the traffic of about 50 in-house MOBOTIX cameras, several PBXs, and a couple hundred IP phones in the building. Our switches worked flawlessly and we regularly power cycle our access points and some other devices after upgrading their firmware or for testing.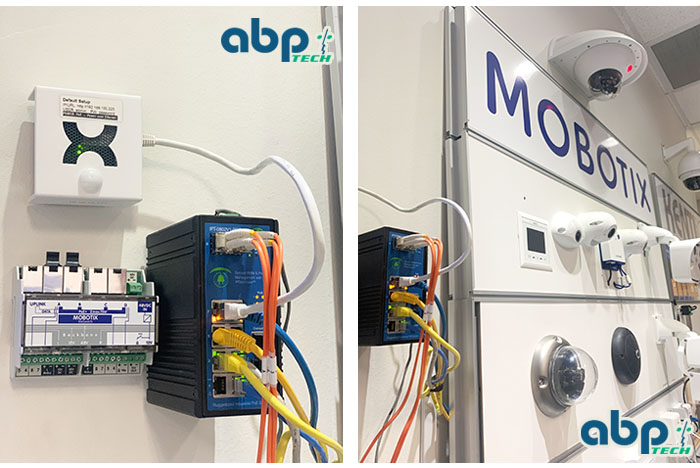 We also followed our internal testing with a remote deployment about a year ago for a project to manage a vacation home that was many hours away by plane. It has a set of remote cameras, access points, a GSM Kentix AlarmManager and some MultiSensors for temperature, humidity, early fire warning, and water leakage. We've been able to communicate with the unit at all times - even after several power outages and brownouts. The remote power cycle has helped update firmware and clarify some issues when we needed to be sure of the status of a device. Since then, we've started using the Powerline PoE units in our team's homes in Texas attics and have been giving a few units as prizes to our TOP BETA customers that won certain levels like the largest MOBOTIX deployments, highest amount of users accounts on MxMSP, and for the most equipment - divers solution (combining, surveillance, access control, telephony, company internet, and wireless access, etc.). After additional months of further usage with no failures, we know we are ready to go live and start selling our new IPTechView Powerline PoE switches.
The new Powerline PoE units are now out and are being sold as a kit along with a power supply and DIN Rail just to make our partners' lives easier. This unit has 8 PoE ports that support 802.11 AF & AT and can go up to a total power budget of 240W, Two Gig Ethernet uplinks and 2 SFPs for fiber ring. The new MxMSP Cloud Managed switch allows for full remote configuration including VLANS, power budget related settings, and timers, and limit the use for switch to listed MACs and many other security features.
But the best part is the price! The full set including the power supply is $496 MSRP - which is not more than a regular ruggedized Industrial PoE switch yet the Powerline PoE offers so much more. Plus, the Powerline PoE comes with a 3 year warranty. Read the Full Data Sheet for more details.