MxMSP™ Now Offers Advanced Cloud Services for B2B Customers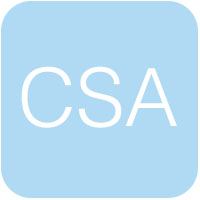 We believe the combination of MOBOTIX IP video surveillance cameras and MxMSP™ Cloud Services takes MOBOTIX solutions to a whole new level - making it the best surveillance for the private, SMB and mid market space.
MxMSP™ Cloud Services (CSA) offers flexible recording on a per camera selection with retention times from 24 hours to 3 years with full video including sound or image only (depending on local legal regulatory statutes). In addition to video cameras, the solution can also be set to just record single images in the cloud via a bandwidth and storage saving mode that still provides some external recording for forensic purposes. Last but not least, all cameras can provide a timelapse from every 5 minutes to 24 hours.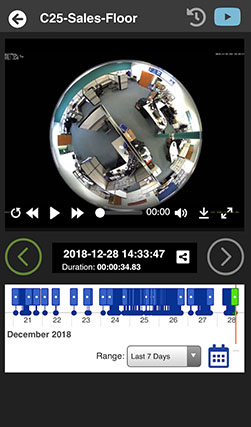 When MxMSP™ Cloud Services is activated for a camera, end users on MxLINQ™ will have access to a unique "Event Viewer" that provides access to the entire camera list per location with a timeline viewer to see where and at what time there has been activity.
MxMSP CSA™ is totally integrated and can simply be activated by the MOBOTIX Partner on a per camera basis.
Viewing of events and reviewing of video footage becomes a breeze on the custom player that was created showing times of events and enabling fast key based nnavigation on desktops and laptoos and very convenient touch navigation on mobile devices.
Video events can be shared by email and SMS and cann be downloaded by receipient making distribution of video fast and simple regardless of length and size of videos.
All video is transmited encrypted and is stored encrypted with AES 256 bits using best practices key management. Video retentionn is dynamic and can be limited to the legal duration allowed in each country/application case. Storage of video is handled by geographic location with US videos being stored in the US and European or EMEA Videos being stored in Europe.