Metaswitch Demo Program for ITSPs
Yealink is delighted to announce the launch of this program for Metaswitch service providers who would like to try new phones and offer additional robust options to their end users. This will involve carefully selected SIP phone models and price discounts of up to 70% for demo phones.
Yealink earned Metaswitch certification (CFS V9.0) and has released and validated a new software package, the End Point Pack V4, with multiple upgrades including more flexible configurations and a better UI design. Yealink's entire range of SIP phones support Metaswitch's CommPortal Phone Applications™, allowing users to access advanced functions directly from their phone terminals instead of opening a web browser or turning on their computer.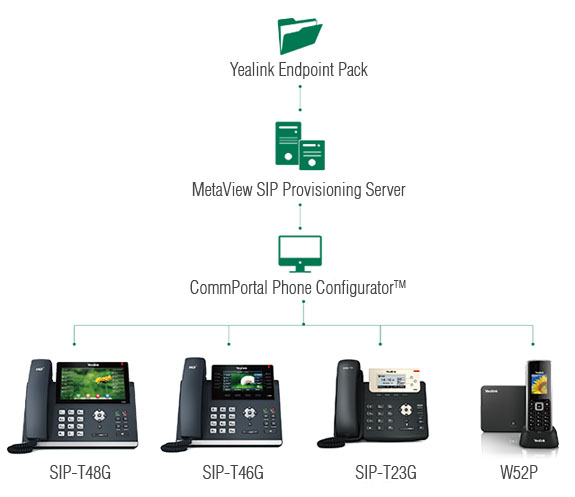 We welcome you to take advantage of this program. Click here to learn more. This program is valid from June 1 to August 31, 2015.
If you have any questions, please feel free to contact our sales team at sales@abptech.com or 972-831-1600, option 3.