Looking for a Holistic WiFi Solution that can be Managed Remotely? EnGenius is the Answer!
EnGenius Neutron Series access points, switches and ezMaster™ software make a powerful solution for Integrators and or Managed Service Providers to create dynamic WiFi networks that can be managed remotely. Single location customers, multi-location deployments, small networks to large enterprise networks with hundreds of AP's can all be managed from your office or a cloud based instance of ezMaster™.
Let's start with local network control. EnGenius builds controller software right into the switches. So the same switches you are installing to create networks for you customers can be the management platform for the wireless networks you will layer onto this infrastructure. Neutron Managed Gigabit PoE+ Switches offer enterprise-class features, simplified network configuration, monitoring and robust management options. Each switch is a full-featured Layer 2 platform capable of managing up to 50 Neutron EWS Access Points. The Neutron switches come in non-PoE versions as well, however, most often you will install the PoE version to simplify the WiFi AP deployments as it related to power distribution. Even if your customer already has switches in place, the addition of one such switch brings you the local management needed for the AP's. If you customer does not want / need additional switch ports, the ezMaster™ software can be loaded on a small computer or existing computer / server within the customer's network to be the local controller for the AP's as well. Any of these scenarios offer the ability for you to have remote access and management of the network elements.

Neutron Managed Access Points provide wireless connectivity that's flexible, scalable and reliable. Connect a luxury home, business or campus with this versatile line and operate the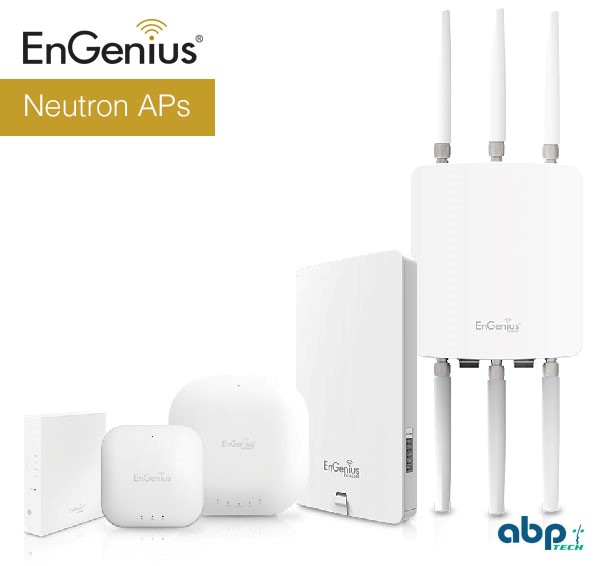 network locally or centrally manage it with no licensing or subscription fees. The central management program allows monitoring for an entire network through an at-a-glance dashboard with rich reporting and analytics regardless of location or size from one place.
The Neutron series has all the necessary AP types to satisfy your customer's coverage needs:
Indoor single and dual band models
Outdoor single and dual band models
Point to Point
Point to Multipoint
Wall Plate style AP's with RJ45 ports for Campus and Hospitality Networks
Wave 2 devices are available as well.
ezMaster™ Centralized Network Management Software expands the flexibility and scalability of Neutron Series Managed EWS Access Points and Switches. Easily and affordably deploy, monitor and manage any number of Neutron devices across geographically dispersed properties.
Deploy Locally, Remotely or Via a Cloud-Based Service.
Use With or Without an On-Site Controller.
No AP Licensing or Annual Subscription Fees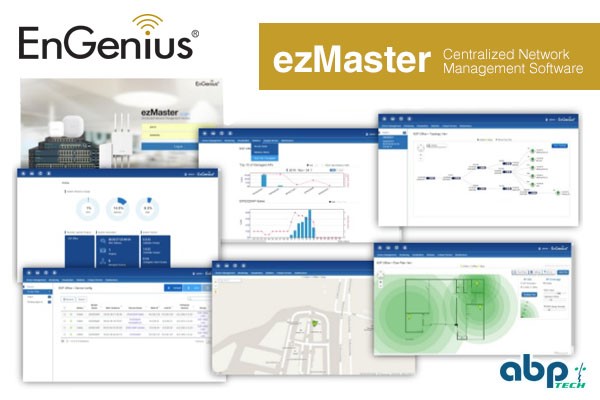 Centrally manage an entire infrastructure of hundreds of EWS devices (switches and AP's) across the network regardless of size of location without licensing or subscription fees. Monitor separate networks through a single console view and improve operational efficiencies.
This highly flexible, scalable, fully integrated solution from EnGenius offers simplified configuration and management with enterprise-class performance, feature-rich hardware and centralized network management, at an incredible price point. It's as easy as 1,2,3 so call us today @ 972-831-1600 and we can help with initial design and recommendations to complete your projects.