Introducing DrayTek's new 2926 series Dual WAN routers
DrayTek's new 2926 series routers are finally here and all set to replace our popular 2925 series with even better performance, a rich feature set perfect for SMB installations and Gigabit WiFi throughput with the 802.11ac Wave 2 model. With it's powerful network redundancy, security and QoS features, this series is the perfect SMB Business Router! It is easy to install with an intuitive GUI but still offers plenty of options for advanced configurations to meet the demands of your growing business.
This series consists of the non-wireless 2926 model, 2926n model with single-band 2.4 Ghz WiFi, 2926ac model with 802.11ac Wave 2 WiFi and the 2926Vac with VoIP features and FXO/FXS ports.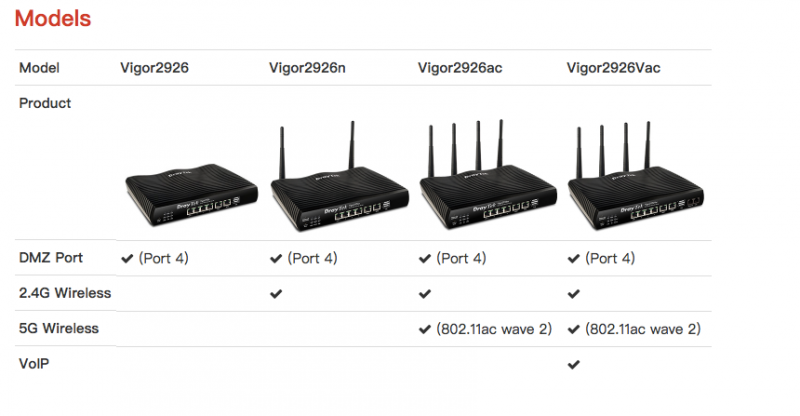 Here's are a few series highlights:
2 Gigabit Ethernet WAN for Load Balancing or Failover for ensuring 
2 USB ports for 3G/4G modem or extra storage
Built-in 802.11ac Wave 2 dual-band Wi-FI, delivers speed up to 1.7Gbps (ac/Vac model)
50 Simultaneous VPN Tunnels
SPI Firewall with Content Filtering by URL Keyword, Website Category and Applications
Central Management for VigorAP & Vigor Switch
Support DrayDDNS
802.11ac Wave 2 Wireless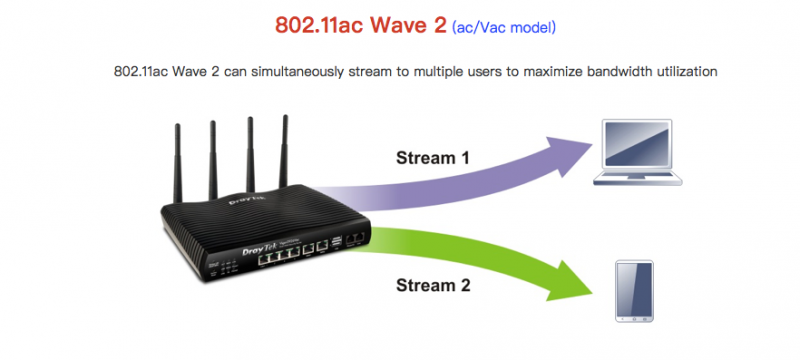 Central AP and Switch Management
We love the central AP and switch management feature set on this router which lets network administrators manage their DrayTek Access Points and network switches right from the router's interface! Click here for more information on all the available Central Switch Management features on DrayTek routers.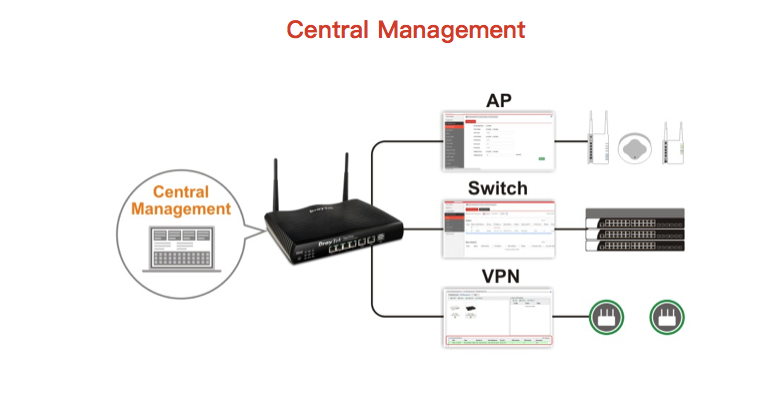 Powerful Centralized Management
This series of routers also supports DrayTek's ACSv2 Platform and ABP's IPTechView platform for powerful centralized management and monitoring for MSPs, ISPs and large multi-site projects. Click here to learn more about our IPTechView platform!