InfiNet Wireless Provides Fast, Over-Water Transmission for Regal Springs Fish Farms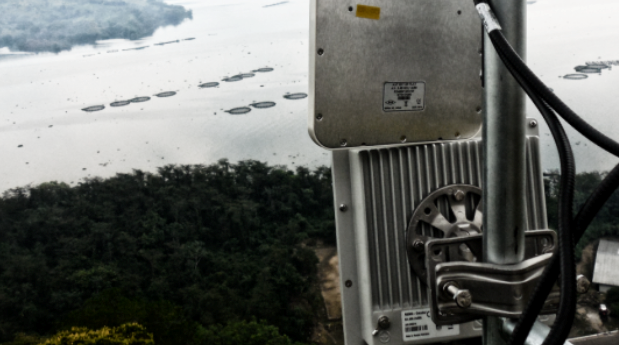 Regal Springs is the number one producer of all-natural tilapia, which grows in rural farms across Mexico, Honduras and Indonesia, in large floating pens to avoid health risks which wild fish can sometimes experience. 
Before the final implementation using the InfiNet Solution, Regal Springs had to depend on low-cost wireless technologies that did not provide the required performance to be able to maintain its high-quality operation standards. Regal Springs needed a solution that was both flexible in terms of geographical coverage and able to deliver error-free data packets across all production centres, which would improve the company productivity.
InfiNet designed a network for optimum performance across Regal Springs' challenging landscape and environment, using their portfolio of solutions that could overcome the harshest climates and be fully reliable even across long distances.
The solution that was ultimately deployed consisted of a combination of both Point-to-Point (PTP) and Point-to-Multipoint (PTMP) wireless products. The PTP links were based on the InfiLINK XG product range to create communication between the main production centers – the administration office on the mainland and the fish farms. The PTMP links connected each area and department inside the production centers, enabling Regal Springs to quickly and easily scale the network for future needs.
As all the farms are situated on open water, InfiNet Wireless proved to be the best available low-power consumption solution in the marketplace since it can easily operate via the only available source of electrical power, solar energy.
The solution provided by InfiNet Wireless, along with significantly reduced operational costs in comparison to the previous platform, allowed Regal Fish Farms to improve the productivity of its employees and assets, and their valuable time is no longer spent on manual tasks and interventions. Regal Fish Farms is also very satisfied with the InfiNet high-speed connectivity deployed throughout the water reservoirs; this solution supports different applications and interconnectivity with their processing plants on the other side of the mountains, all in real-time.
Regal Springs can now focus entirely on farming fish, its "core business," knowing that it has put in place a reliable and scalable wireless infrastructure that supports all the needs for voice, data, and video transmissions, across the wide geography of all its rural facilities.