Grandstream's GXV-3140 IP Multimedia Phone is now Skype Certified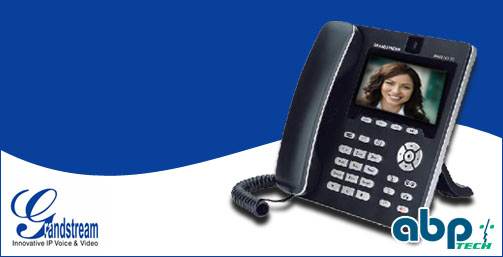 Grandstream announces that its GXV3140 IP multimedia phone, which uses mega-pixel camera and H.264 codec, is officially certified by Skype and incorporates native Skype embedded software to allow Skype video calling without a PC. Skype's community of users worldwide, who already send and receive free video calls to and from their computers, can now do so with Grandstream's IP multimedia phone.
Designed to strengthen relationships with business colleagues and customers, as well as keep in touch with family and friends, the GXV3140 offers FREE two-way or three-way video calling out-of-the-box along with real-time instant access to a variety of Web and popular social multimedia applications.
The Skype-enabled Grandstream GXV3140 is the industry's first desktop IP multimedia phones compatible with both Skype and SIP open standards for voice & video calling. No service contract or additional monthly fee is required to use Skype for video calling.
With a 4.3" digital color LCD, the 'always-on' GXV3140 has an integrated Web browser, giving users convenient, one-touch access to personalized feeds of real-time online information services (such as news video or RSS feeds, weather, IM, stock/currency updates, etc), thousands of Internet radio stations, major Web photo sites (Yahoo Flickr, Photobucket, Phanfare), popular social networking sites (Facebook, Twitter) and Internet streaming entertainment sites like YouTube and Last.fm. Also, the 3140 is also Wi-Fi Capable.
Earlier this year, Grandstream also announced successful Skype ConnectT certification for its IPPBX and gateways. Skype Connect interoperability allows business users to receive calls through their Grandstream IPPBX from Skype users around the world. Companies can now allow their customers and remote employees to make free inbound calls to their corporate PBX system using Skype from anywhere in the world.
Make sure to Contact your ABP Sales Representative today at 972-831-1600 or email sales@abptech.com for more information and ordering.