Cut the Cord - To Your Desktop Phone!
There are many environments in which desktop phone wires and cables just don't work. There is no existing cabling, the setup is temporary, cables would look out of place or other scenarios that call for a wireless solution as well as handsets. In the past, WiFi dongles were the only option. But the audio quality on WiFi was often unreliable, WiFi dongle wiring was unsightly and it was expensive.
The new Yealink DECT changes everything, allowing you to cut the cord! Adding a DD10K DECT dongle is practically invisible, the quality is as good as a fully-wired phone and the cost is more than covered by the savings in eliminating wiring. This is truly a WIN-WIN-WIN for DECT!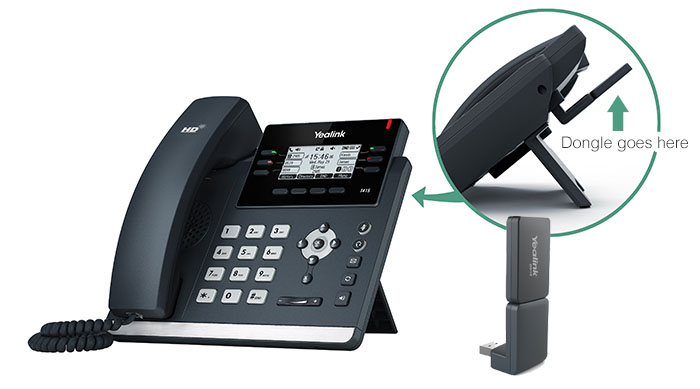 The way to go about building a robust wireless system is by starting with a W60 DECT base station and then adding a T41S and T42S with DD10K DECT dongles. Now you'll have pristine sound quality and support for premium phones that will work as well as fully-wired phones. The same can be done using Yealink top line T56A, T58A and T58V that can be transformed into a DECT station by adding a DECT dongle. Then you can register up to 4 compatible W52H, H53H or H56H DECT handsets.
The DD10K DECT dongle can be purchased as a standalone item or as part of the W41P bundle consisting of a DD10K DECT dongle, the T41S desk phone and W60 DECT base station. The W41P offers the entire solution, making it easy and fun for users to get their wireless phone support up and running.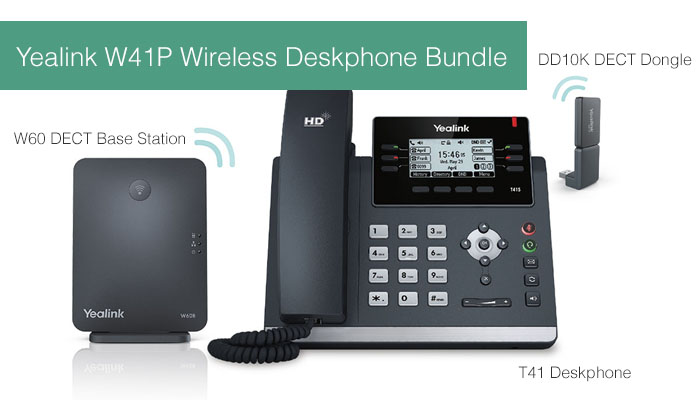 The Yealink T56A, T58A and T58V are fully supported by 3CX and are easy to configure.