Contactless Access and Access-on-Demand with Door Stations and Video Phones
Increasingly, intelligent access control and remote management of assets are in demand in the marketplace. When selling a new phone system, the ability to provide such a solution can be the difference between getting key business or losing the deal. We know that getting into a new vertical can be intimidating, so getting technical support is paramount. This is why working with a specialty distributor like ABP Technology who can support their product line in-house is so important.
Door phones and access control systems go hand-in-hand with each other and can fundamentally change the way you do business. They prevent unauthorized entry to physical assets and provide a way to track who enters and leaves a particular area. This includes buildings, rooms, campuses, shopping malls, parking lots and more. They are used in a variety of industries that include but are not limited to: schools, hospitals, hotels, apartment buildings, and corporate offices.
We selected Fanvil as one of our featured doorstations because they offer a broad spectrum of security communication endpoints that have a wide variety of deployments all around the world. ABP has leveraged Fanvil for over five years and the brand has gone through intensive interop testing and is fully compatible with 3CX & other communication platforms. Perhaps more importantly, they are ruggedized, durable, and can be deployed both indoors and outdoors. They can even withstand inclement weather and vandalism. They also vary in size, form factor and have a wide variety of options such as buttons, keypad and camera configurations. So there will always be a door station that will fit your customer needs.

Fanvil access control systems also enable contactless entry over the phone, supports reading RFID & HID cards and can maintain employee access lists and rules. Starting a new project has never been easier, a simple door station can be expanded to a full blown access control system that can even span multiple locations. ABP Technology carries the full spectrum of Fanvil door phones and can help you grow your business by providing pre-sales & post-sales guidance. With ABP support, you can become an expert in no time. Last but not least, you can securely and remotely manage these devices which will help keep your system as secure as possible. This makes integrating a new specialty into your business portfolio less risky and just makes sense. Having a reliable & secure system is super important because door stations are a critical element of access control systems that need to work together seamlessly. Having a reliable solution is a keystone of your future relationship with your customer.
We believe that secure, remote serviceability is the future of access control and this type of solution. With remote management, the benefits are clear: it reduces the total cost of ownership, and is much easier & convenient for partners looking for a quick solution to make on-the-fly changes in a secure way. This opens the door to provide remote support at any time, anywhere which will significantly contribute to you and by extension, your partner's quality of life.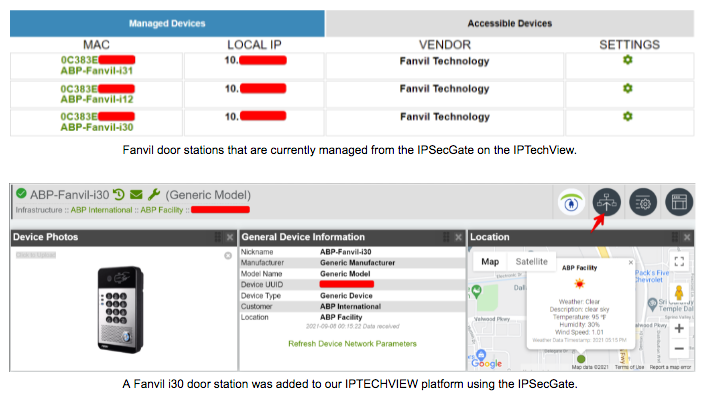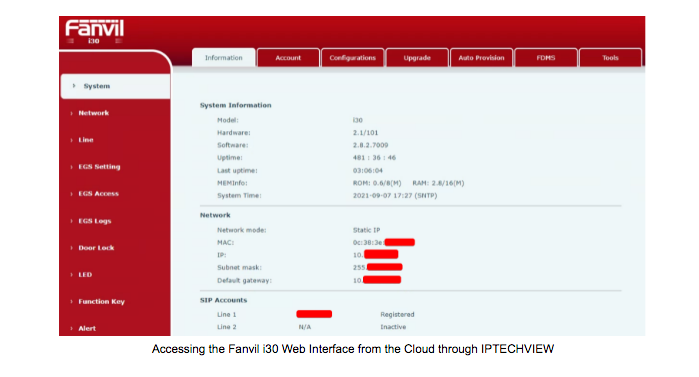 Please call us to discuss any door station projects in more detail and the different options that we provide. We are happy to bring value to you and your business.