ABP Launches: Kentix, IP Multi-Sensor for 360° Full Environment Protection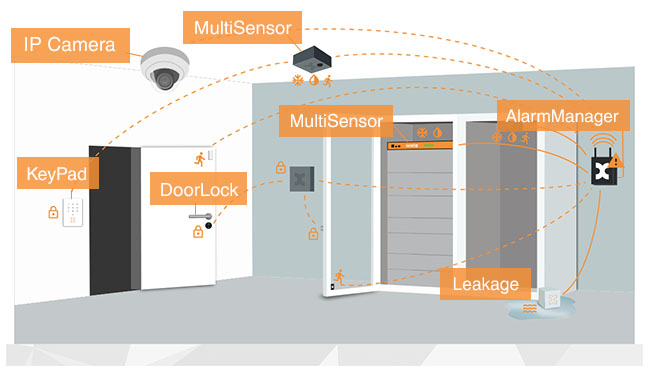 .
ABP prides ourselves on seeking out new tools and technology that help our partners grow.  We had noticed a decency in our solutions to help with environmental threats and concerns.  You protect your end-users against threats on their perimeter with active video systems, you bring new levels of intelligent analytic data inside their business, you connect their team members across the world without delay, but these services rely on delicate hardware inside the IT closets.
As of this summer we are excited to announce our partnership with Kentix GmbH of Idar-Oberstein, Germany.  Kentix systems specialize in monitoring critical assets and infrastructure by using their MultiSensor® technology.  The MultiSensor® unit is a small form-factor device capable of detecting 20 different threats in the environment including moisture and fire based threats.  These units can be spread across an IDF or scaled with ease to monitor an entire corporate office.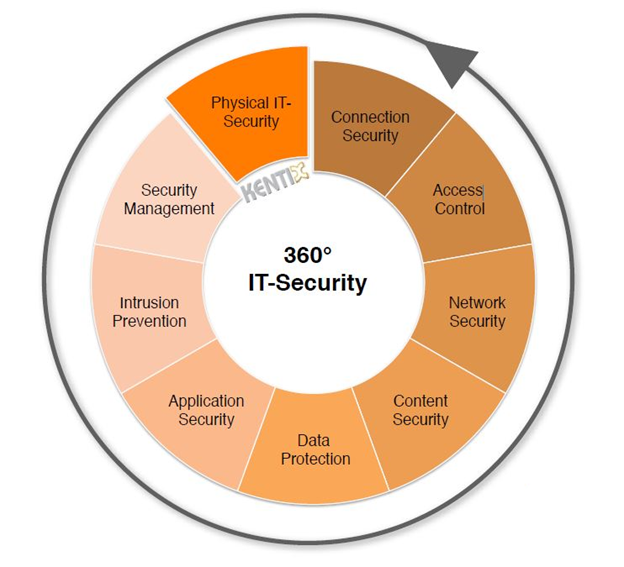 The Kentix catalog offers environmental monitoring in different device types and connection formats.  MultiSensor's can connect by a PoE cable or 12vdc with a closed ZigBee® network.  You can monitor the environmental levels and the electrical power inside of your server cabinets with the MultiSensor-Rack, mount a MultiSensor on the ceiling of the IDF for area coverage, and place wireless devices on the doors or windows combining intrusion and environmental threats into one data point.  Legacy equipment can be tied into the Kentix system with I/O boards or onboard terminals to increase the value of analog or dumb devices such as fans, pumps, filters, or door contacts.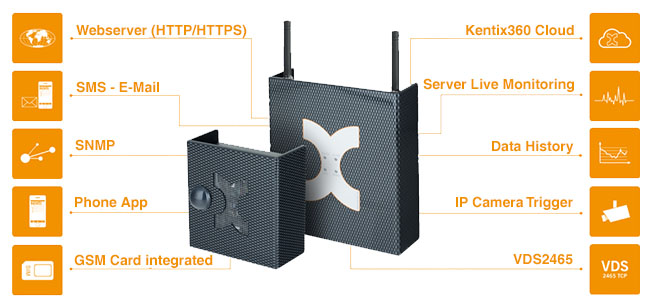 Scaling a project from a single MultiSensor® unit to a site with 100 devices can be done with the closed-protocol ZigBee network built into the AlarmManager. AlarmManager's aggregates the information from MultiSensor®'s, DoorSensors's, keypads, and smart electric handle sets for wireless access control and brings the data into one location.  Data from the Kentix environment can easily be integrated into existing network monitoring software platforms such as Nagios, PRTG, and many others to increase situational awareness across the end-users corporation.  Leveraging this data can prevent device failures and costly down-time.
We believe this is a way to bring an additional layer of protection and information to your customers; and to make it easy for you to test out and adopt this new technology, we have specially priced Demo / NFR packages.  ABP will also be offering certification training programs and webinar series to help educate our partners, because your success is our success!  Please contact us @ 972-831-1600 ext. 3 or sales@abptech.com for further information on the Kentix platform.