Manage and Redirect Phones with Safe&Easy ZTP™
How about a portal where you can see your phone orders, the phone's MACs list for that order, and the ability to set a redirection URL for provisioning for each or all? With ABP's FREE Safe&Easy ZTP™ you can do all that and manage all of your phones regardless of brand or model. We are proud to be the fastest in the industry to make the MACs list available to you, ready for redirection through our Safe&Easy ZTP™ portal. Phone and order history allows for the change/replace redirection URL for any phone at any time.
Use ABP's FREE Safe&Easy ZTP™ to redirect all your phones sold to your PBXs.


Version 16 is finally out!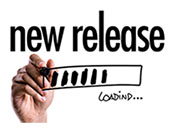 It's finally here and the wait was worth it! 3CX Version 16 has some exciting new features - including many that we've been requesting for years and years. New Tighter integration with Office 365, launch Scripts from the IVR, and dial-in functionality added to WebMeeting - just to name a few. Follow the link below for the latest on 3CX Version 16.


Yealink - Cut the Cord - To Your Desktop Phone!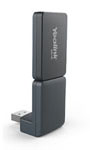 Some business opportunities need a desktop phone but the wires that come with it just won't work. We found a great solution based on Yealink's new DECT dongle to make desk phones cordless. This gives you a better option than a WiFi dongle that in the past has offered inconsistent audio quality, was unsightly and cost too much.
Read more on Yealink's affordable new DECT wireless handset solution that offers pristine sound quality and lets you cut the cord.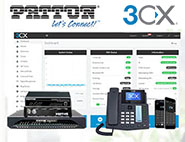 Patton Gateways - Refreshed with Trinity Software & New Cloud Integration
Patton SmartNode Gateways running SmartWare can easily be configured and provisioned from within the 3CX Phone System by simply selecting the model from a drop-down menu. But what if you have a new Patton SmartNode running Trinity? How do you configure it like any other SmartWare SmartNode device in 3CX? Patton just made it easy to accomplish this with new templates that are available to download and install into your 3CX Phone System. Just a few simple steps and you'll be configuring your Trinity SmartNode devices in no time at all!


Fanvil Updates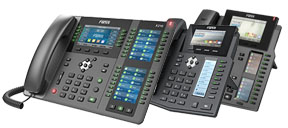 Fanvil not only is offering the biggest number of BLFS on their new X210 phones but also increased the capacity of their X6 and X5 models with a software upgrade.
The X6 is updated to 20 SIP lines and the X5 is updated to 16 SIP lines. There are lots of exciting things going on with Fanvil, which, as you likely know, is a leading IP Voice and Video End Point manufacturer and one of the most sought-after brands in the IP phone space. Read more about the X6 and X5 on our latest Fanvil blog, at the link below.


Digium News - The New Switchvox E510 Appliance Appearance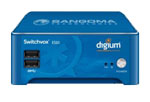 The Digium Switchvox E510, a compact appliance with the computing power to fuel any SMB business communications, has come with a cosmetic change and a technical difference, requiring the newer Switchvox software version 6.7.1.2.
Equipped with a quad-core processor, solid state drive, and all the advanced Unified Communications (UC) features of Switchvox, the E510 provides small businesses with a state-of-the-art communications system, supporting up to 150 phones and 50 concurrent calls at an affordable price, proving an unparalleled scalability.
What's New on Switchvox 7?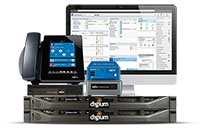 Switchvox 7 is the first major version release of Switchvox since Digium joined the Sangoma family. There are a number of major enhancements including additional tools for conference calls in Meet Me Conference, a new Conference Widget for Switchboard and the D80 IP phone that gives users access to visual conference controls, Music on Hold (MoH) improvements, a Call Pickup feature and so much more.


Epygi - Play Smart and Save Big!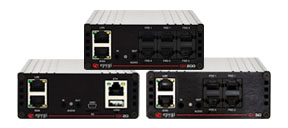 Epygi's Call Center Solution offers advanced tools for a more sophisticated and multi-functional call center solution.
Save on our popular Call Center SW bundles. With Epygi's SPECIAL OFFER you get the choice of buying Epygi's licensable features for your call center in a bundle for a much lower price. The new feature bundles are as follows:
QX Call Center Bundle Basic - For QX50 & QX200 including EAC Single User, ACD, 8 Port Call Recording, Barge-In
QX Call Center Bundle Advanced 5 Users - For all QX IP PBXs for QX20, includes EAC 5 Users, AOC 1 User, 8 Port Call Recording, Barge-In
QX Call Center Bundle Advanced 10 Users - For all QX IP PBXs except for QX20, includes EAC 10 Users, AOC 5 Users, 16 Port Call Recording, Barge-In

The Kuando Busylight

Reduce the interruptions between collagues in the workplace. Kuando lets you know when your colleagues are free to talk. Read more.

Contact us for more details.

Yealink T5 Promotion

Get a free CP930W-Base unit when you purchase new T5W phones (more than $5000 in one order). Contact us for more details.Valid from April 18 - May 31, 2019

Grandstream WP820 WiFi Phone

Enhancing the mobility of any user by allowing them to move freely in a wireless environment while having access to a robust communications end-point.

The UniData WiFi Phone

Our bestselling WiFi Phone is simple but effective!

Contact us for more details.

Grandstream GXV3370 Video Phone

Combining the power of an IP phone and functionality of a video conference device not only enables the Users to make voice calls but has the option to engage in video conferencing in the comfort of their workspace.

Polycom + Plantronics Become Poly

What does it mean for you? Check out their press release.

Stay tuned for more details from ABP on Polycom products.
Contact your ABP Sales Rep for more details or how to take advantage of these promotions: 972-831-1600 x3 or sales@abptech.com.



Training Announcements
Mark your calendars for the following training: