Think Outside the Box when Selling Video Surveillance
Because MOBOTIX cameras can do so much more than just record video they are the top choice for Integrators that add value creating solutions through detailed system configuration or programing, IoT, analytics, monitoring, or other integrations. With MOBOTIX it's easy to create extraordinary solutions for SMB, education, health, or even in heavy industry - especially when related to corrosion resistance, extreme weather or thermal sensors. Know your customers and give them what they need (and what the others are not giving them!)


Meet the M73: MOBOTIX's Most Innnovative IP Video System Yet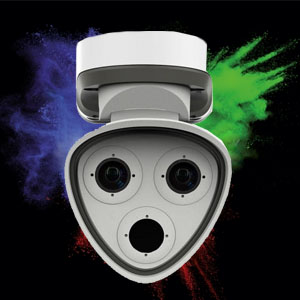 The MOBOTIX M73 retains all of the tradition of the original video surveillance camera model, yet it's completely new and unique. With 3 modules in one camera, the M73 is more versatile and configurable than ever before. The number and type of optical sensors and additional modules, such as audio or IR illuminators, can be selected according to your preferences. The M73 has an intelligent system platform, modular design, and decentralized architecture. It sets new standards for intelligent edge video technology.

Taking Video Storage into the Cloud on MxMSP™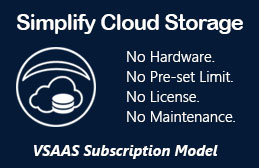 Until recently, cloud storage for video did not make sense because there was simply not enough bandwidth to upload video successfully. This is changing and in today's marketplace, cloud storage already the better and more economic choice.


Wavestore VMS will be MxMSP™ Compliant
Looking for a robust video management software (VMS) solution to manage your MOBOTIX cameras? Wavestore offers the latest in technology and fully integrates with MOBOTIX. Plus, ABP Tech and Wavestore are currently working on a future cloud management and cloud storage integration for MOBOTIX RMM platform MxMSP and IPTechView.


| | |
| --- | --- |
| | Bringing full LAN monitoring and management capability to the Cloud with DrayTek's Managed Gigabit PoE switches provisioned for IPTechView™ and MxMSP™. |
| | What if you could remotely determine the need for a power cycle and actually fix the problem without ever having to leave your business. You can with this ruggedized 8-port industrial POE switch with secure cloud management for MxMSP™/IPTechView™. |
| | NEW ! 64 and 128 GB SD Cards. Pre-formatted, installed & tested. (Class 10 top quality brand). Call ABP for pricing. |
| | Discover ABP's full support team for MOBOTIX projects in the Americas including MxMSP/MxLINQ CLOUD support, on-premise surveillance or industrial, thermal, IoT support. Contact ABP about pricing and services. |

Mark your calendar! We have the following training scheduled this month.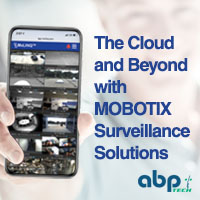 2020 is on the horizon and IP Surveillance is increasingly moving to the Cloud. MxMSP was made for Integrators to take control of their projects - via the cloud - with both the MxMSP and MxLINQ Cloud applications. Learn how to manage the solutions you sell and how to create your own value-add solutions on the platform and even use MxMSP to provide your own services in the cloud and bill recurring revenue for them.