German innovation to help you protect what is most important to you. Easily turn your asset management into an ISO 27000 compliant one.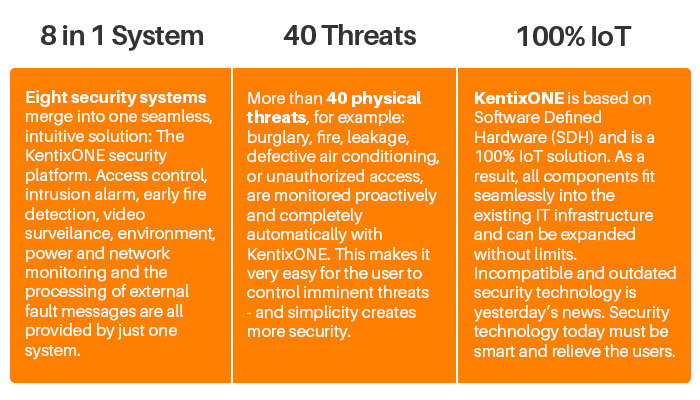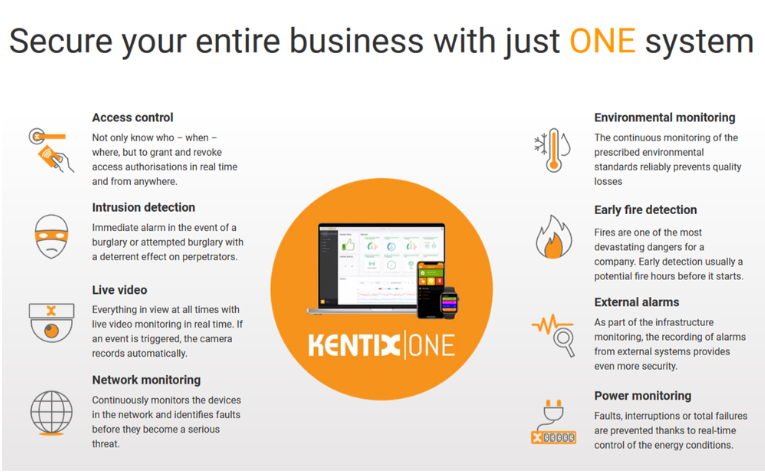 With the KentixONE IoT platform, you can easily secure your rooms and buildings against unauthorized access. See how has access - when and where, at any time.
Manage your users in real time and master a wide range of security requirements with ease.

Compliance, CRITIS, and basic protection? Our KentixONE IoT platform is at your side to prevent disruptions and meet regulatory requirements. 40% cheaper than with traditional systems. Simple, digital and smart. 

Learn more about KentixONE and the advantages for your customer's applications. Ask us for a LIVE DEMO.