New Vendor Highlight: Kentix IP Multi-Sensor for 360° Full Environmental Protection - What is it and why is it important?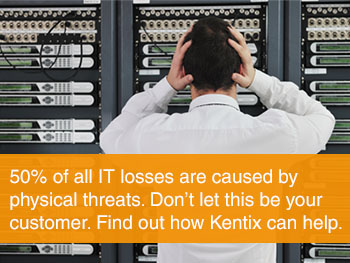 At ABP we pride ourselves on seeking out new products and technology solutions that will help our partners grow. We recently added a brand new solutions to help with environmental threats and concerns. You already protect your end-users against threats on their perimeter with active video systems, you bring new levels of intelligent analytic data inside their business, you can connect their surveillance solutions, control access and manage unified communications for team members across the world however everything today relies on delicate hardware inside protected areas for IT. Either rooms or closets.
This summer, we are excited to announce our new partnership with Kentix GmbH of Germany. Kentix systems specialize in monitoring critical assets and infrastructure with unique Kentix MultiSensor® technology. The MultiSensor® unit is a small form-factor device capable of detecting 20 different threats in the environment including passive infrared, sound, light, temperature, moisture, certain gases and fire-based threats. These units can be spread across an IDF or scaled with ease to monitor an entire corporate office. The Kentix system already is compatible with Mobotix and Axis as well as Nagios, PRTG and other IT equipment monitoring solutions. We believe this is a remarkable way to bring an additional layer of protection and information to your customers; and to make it easy for you to test out and adopt this new technology, we have specially priced Demo / NFR packages to test this solution out.
We believe Cloud monitored and logged Kentix MultiSensors® are the next trend in IP Physical security and strongly encourage you to get involved. Demo/NFRs are starting at $200.


MOBOTIX News:
MxMC Version 1.4 now available. It's a nice improvement too.
MxManagementCenter is maturing and MOBOTIX is bringing more functions into the fold with increased stability. ABP has been running the 1.4 version of MxMC for the last few weeks and we can attest the product is vastly improved only few sporadic crashes during importing/exporting of larger projects. MOBOTIX has done a lot of systems architecture updating which is reflected by the new file extensions for MXMC. We encourage you to take 1.4 for a test drive; we believe it's time to start deploying at least for smaller projects.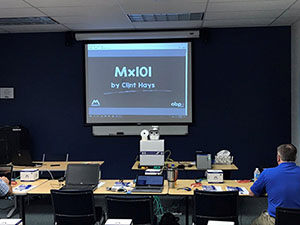 Introducing Mx101
We have rolled out a new MOBOTIX introduction class, called Mx101. This class is perfect for individuals and/or companies who are getting ready to install MOBOTIX. It will also help with some general knowledge for pre-sales support and enable team okayers to learn how to best quote installs and configure basic system.
After several trainings at our HQ in Dallas, we now plan a first field training in Canada. We are also planning more events in North America and later on in Latin America. Please keep an eye on our newsletters. You can always propose us to do a training in your area by emailing our Physical Security Solutions Manager, Clint Hays, at clint@abptech.com.
We have Mx6 in stock!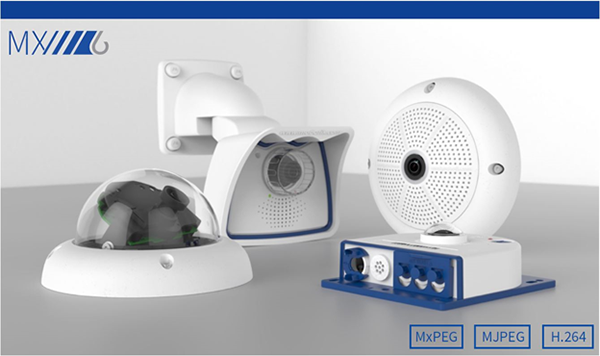 MOBOTIX has launched their new Mx6 dual-core technology that can now offer more simultaneous video streams, higher frame rates and can be used in bids requiring H.264 codec in addition MxPEG. MOBOTIX is currently offering this new line as an expansion to the the popular M15 & M25 models. The new models are labeled M16 & M26 and will co-exist with the M15 & M25.
ABP now has the new MOBOTIX M6 series hardware in-stock and ready to ship. If you've been waiting to see the new possibilities of the M6 series now is the perfect time to place an order. The M6 series' H.264 and double the processing power are going to unlock a new world of options for MOBOTIX and we encourage you to place an NFR order as a test drive for the new performance line. (ABP will provide an additional Demo Discount for your first Test Cameras One Unit per Model.)

MxThinClient: MOBOTIX Video Output Device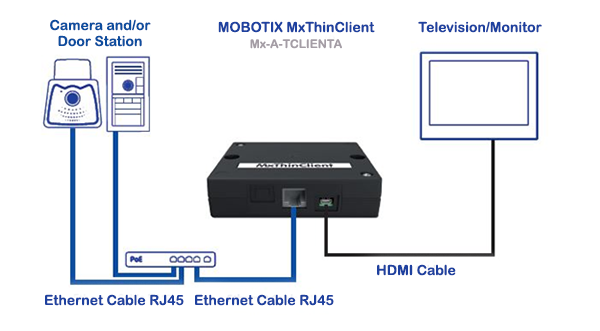 We have all come across the need to pipe a MOBOTIX video stream into video display for a customer. There have been a few choices of how to go about this, but now with the MxThinClient device from MOBOTIX we have a simple and straight-forward approach.
The MxThinClient runs off of a single PoE connection and supplies a HDMI video signal out and does not require a PC to use after the initial installation. Cameras can be displayed based on MxMessageSystem events such as MxActivitySensor or custom commands or assigned to the MxThinClient manually.
This is another tool to make providing a quality MOBOTIX solution for home automation, retail public monitors, and control rooms more streamlined. Get a unit with your next order and try it!

Overland News - Summer Promo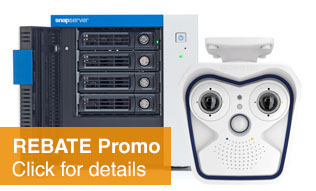 Our technology partner Overland Storage has launched a summer rebate promotion to get more visibility for their Mobotix pre-configured storage models, running until the end of September. This promotion is centered on Overland's Plug-and-Play SnapServers for MOBOTIX. A manufacturer rebate will be applied to all sales of the SnapServer Plug-and-Play XSD40s with storage options ranging from 2TB to 32TB options. To expand on this offer, simply select the MOBOTIX cameras you'd like to use with the SnapServer; also keep in mind that ABP can add provisioning to your cameras if you'd like to take advantage of this convenient service. For more information on Overland's Plug-and-Play with MOBOTIX check out the excerpt in our last surveillance newsletter, "Product Announcements: MOBOTIX & Overland."
ABP has incorporated the SnapServer XSD40 into our Mx101 training classes we will be hosting around the US and Canada. If you haven't tested out the SnapServer platform, this rebate is the perfect opportunity to add a unit to your inventory now. There are no minimums required for this rebate or limit on units. The current pricing will give you some nice extra profitability during summer. Please contact your ABP Sales team member for more information and quotes by either calling 972-831-1600 x3 or emailing sales@abptech.com.
Please take a look here to see if anything interests you and your team and be sure to sign up.

Summer Promotion Breakdown
At ABP we want our Partners to kick off this summer with a bang. Use our Summer of Savings Event to increase margins and stock up. We want to help with your projects. Call us to discuss to discuss savings and or upset opportunities on large and small projects. We hope these promotions help you heat up some jobs and have a sizzlin' summer.
To take advantage of any of the following promotions, contact your ABP sales rep by calling 972.831.1600x3 or emailing sales@abptech.com. But don't delay -- these deals are only good until July 15th!

How can we help?

Clint Hays is our Solutions and Product Manager for IP Surveillance & Physical Security. Clint has an extensive background in surveillance and physical security to apply to your multitude of projects. He and our entire Physical Security team is passionate about building and bringing you Security Solutions that will open doors for you and your company to reach your milestones and above. Get in touch with Clint to discuss your project needs:

972.831.1600 x105

clint@abptech.com

Clint Hays