Considering that Physical Security project for Spring 2017 are beginning to close, we want to encourage our IP Technology Partners to bring us in early to discuss projects so we can ensure accuracy and timeliness. We have been helping Partners expand projects and add unique features by blending in specialized ABP Solutions, tailored to your project's needs. Our vision is to always help you un-commoditize your offering by providing more intelligent solutions. These solutions soothe the pain points your customers experience, even the ones they didn't think were possible to resolve.
This year, ABP is expanding our Wireless offerings with Sierra Wireless (a low-wattage LTE access with SIM cards & fixed IP addresses from ABP), EnGenius (bridges with PoE for cameras), and Altai/InfiNet (long range point-to-point or point-to-multipoint). Stay tuned for our new Kentix 360° Environmental Security monitoring solution which we will officially launch in April. And last but not least, make sure you check out and have access to ABP's new, innovative Partner Portal.


MOBOTIX Updates: New Q1 Products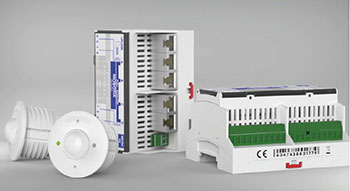 MOBOTIX was busy in their first quarter and announced a few new products including the MultiSense, MxSwitch and MX-Proximity-Box. But other than the updates for Activity Sensor and camera firmware updates, what benefits do these new products Mobotix announced in December offer for your customers? For one, brand new hardware options bring added services and possibilities with a very clean design to an already solid product line.
If you're interested in reading more in depth about these new products, please check out our break out blog post: MOBOTIX New Q1 Products. My goal in that post is to help you see all the benefits and features they can bring to your wheelhouse.

Product Announcements: MOBOTIX & Overland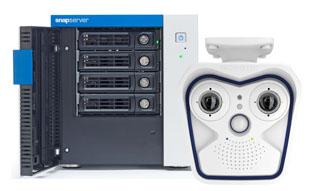 The recent announcement upon MOBOTIX and Overland Storage means that projects at all sizes have just gotten easier. Technicians can now deploy a MOBOTIX system up to 50 cameras with no more than a few minutes of configuration to get recording on a SnapServer. Integrators will never have enough time in a day for each job, but this solution will let you breathe easier.
We feel a press release by Sphere3D described it perfectly: "The preconfigured, performance optimized MOBOTIX SnapServer® SKUs each come with an illustrated and easy quick start guide. It can also scale to support up to 50 cameras. When deployed with provisioned MOBOTIX IP cameras, the installation time is reduced by more than 90 percent when compared to a typical Mobotix video surveillance solution." By purchasing this solution through ABP, your cameras will now power up and start automatically streaming to the SnapServer® without extra steps.
Our CEO, Robert Messer was quoted in an article by Yahoo!, Overland Storage Partners with MOBOTIX AG to Deliver Plug and Play Video Surveillance Data Storage Offering, stating, "We at ABP Tech pride ourselves on providing our VARs with 'best of breed' components to deliver the solutions best suited for their applications. For IP video surveillance, we have consistently included SnapServer® solutions due to their high quality and reliability... We are excited to be able to now offer the SnapServer® MOBOTIX integrated Plug and Play video surveillance solution, as it will reduce the on-site configuration and installation, which ultimately increases the bottom-line for our network of partners."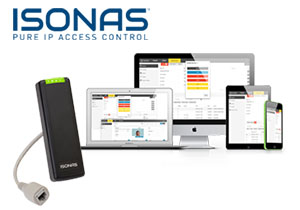 Product Update: ISONAS RC-04
ISONAS has been rolling out new hardware and software updates rapidly towards the end of 2016. With the launch of the RC-04 product line offering a modern and clean appearance while adding Bluetooth® function inside the readers customers will now be able to use cell phones as their token. Pure Access 2.0 brings the power of Microsoft Active Directory into the Isonas platform. Now your system administrator can link card holder information with the company Active Directory services to allow for single point user administration. Rules have been expanded upon, ushering in new options for triggers and alerts to be built.

IDIS & ABP Partnership
ABP Technology and IDIS America have joined to bring CCTV Installation companies & Integrators an IP Surveillance system that combines high quality and ease of installation. Using IDIS' trademarked DirectIP&grade; technology to remove IP addressing between recorders, switches, and cameras technicians can bring their systems online without the time sponge involved in the network portion. It is now possible to configure remote connections into your systems without involvement of the IT department or ISP due to blocked ports and NAT setup. In just a matter of minutes, utilizing purpose built software with the reliability of Amazon Cloud Service, your customer will have connection to their system from anywhere in the world without cumbersome configurations.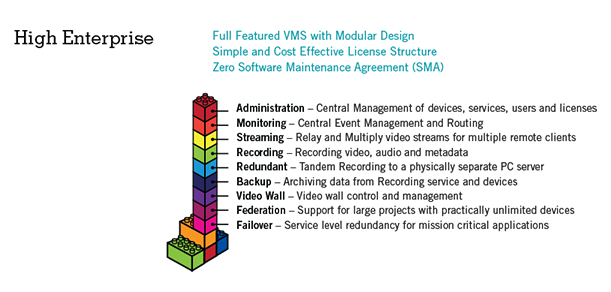 Backed by case studies in education, sporting venues, manufacturing, and more; IDIS brings quality and experience to your wheelhouse.
If you'd like to find out more about the IDIS solution and what it brings to the table, check out our blog post: The IDIS & ABP Partnership.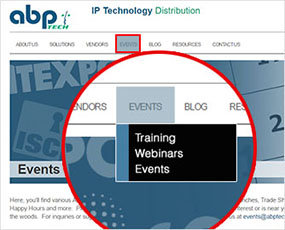 ABP Events
In 2017 we want to focus on you! We have webinars, trainings, power lunches and other events scheduled for Q2.
Please take a look here to see if anything interests you and your team and be sure to sign up.


How can we help you?

Clint Hays is our Solutions and Product Manager for IP Surveillance & Physical Security. Clint has an extensive background in surveillance and physical security to apply to your multitude of projects. He and our entire Physical Security team is passionate about building and bringing you Security Solutions that will open doors for you and your company to reach your milestones and above. Get in touch with Clint to discuss your project needs:

972.831.1600 x105

clint@abptech.com

Clint Hays