ABP Partner Helps Put Smiles Back on Faces with IP Technology Project
Many times, the application of IP Infrastructure is depicted in pictures such as server rooms, offices, hospitality, and so on. No doubt, these are all important applications and verticals within the industry. They are the bread and butter that keeps us all going, just not always the most interesting or exciting of projects.
But every now and then, we have the opportunity to come across an application where IP technology has made a difference beyond simply improving our modern, every-day-lives; this is one of those projects. ABP Tech has been honored to work with Clarity Technologies Group, LLC in the efforts of outfitting mobile surgical units for Operation Smile, including impressive LANCOM and Sierra Wireless installs.


What's New in the DrayTek World?
Introducing DrayTek's 2926 Series of Dual WAN Security Routers
The upgrade to our popular DrayTek 2925 series routers is finally here and ready to replace it starting January 2018 with even better performance, a rich feature-set that's prefect for SMB installs and top-of-the-line Gigabit WiFi throughput with the 802.11ac Wave 2 model. With it's powerful MutliWAN network redundancy, security, QoS features, and hardware survivability, this series is the perfect SMB Business Router!

Introducing DrayTek's New WebSmart Network Switches
DrayTek's new WebSmart PoE and non-PoE Series switches integrate seamlessly with DrayTek routers and access points. This smooth integration ensures plug-and-play deployment and centralized management across your network. Check out the new series' models and features in the blog.

Important Security Update: Protect your WiFi devices from the KRACK vulnerability
The Key Reinstallation attack (KRACK) has been in the news a lot since the vulnerability was made public by researchers in October. The current industry-accepted security protocol for WiFi access, WPA2, was believed to be secure prior to this research; but was found to be affected by the KRACK vulnerability. How are DrayTek routers and devices affected? How can you combat KRACK? Find out in the blog.


InfiNet Wireless: From Smart Cities to Harsh Environments
Why is InfiNet You Best Choice for Smart City Projects?
The evolution of Smart Cities across the world is at an all-time high and a reality in urban cities with rapid population growth. With the goal of creating a better quality of life, a Smart City project needs the ability to face and conquer a multitude of infrastructure challenges. InfiNet Wireless' portfolio is uniquely position to handle such challenges.

InfiNet: Wireless Systems for the Harshest Environments
What solution do you turn to if you need a wireless solution in a less-than-ideal environment? Mobile operators work in a world of stiff competition, with declining revenues. It's a dog-eat-dog world. This has created a vital need to reduce network costs while delivering robust, high-quality services. Backhauling traffic from cell sites is one of the biggest challenges.
InfiNet Wireless offers unrivaled, high-capacity, point-to-point solutions which are ideal for providing wireless backhaul for carriers that are easily scalable and cost-effective.


How Can EnGenius' Wireless Bridges Help You Build Unbeatable Connections?
Need a wireless bridge that can operate in extreme weather, mount basically anywhere, and carry heavy traffic service? EnGenius has the solution. The EnStation5-AC combines powerful onboard quad-core processors with new 11ac technology that is up to 30% faster than 11ac Wave 1 3x3 devices. Read more about this impressive bridge by clicking "Read More" below.


Event Announcements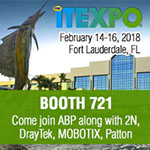 ITEXPO 2018: Helping Technology Partners get into Managed Services
ABP will be exhibiting at TMC's annual tradeshow, ITEXPO, in Fort Lauderdale, FL along with 2N, DrayTek, MOBOTIX, and Patton. Come visit us at booth 721 to check out the latest solutions. ABP is also excited to launch its very own Remote Monitoring and Management Platform - IPTechView.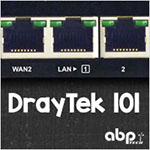 DrayTek 101: For Technical and Business Success
This free one-day training will introduce you to the whole DrayTek line, teach you the technical side of deploying and configuring routers, as well as help you build a SaaS practice and succesfully add managed routers to your business model. This course also serves as a excellent primer to the official DrayTek Network Admin certification course.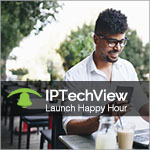 IPTechView: The RMM Platform for MSPs in IP Technology - Launch Happy Hour
In today's MSP world, the importance of a well-crafted monitoring and management tool cannot be underestimated.
Manage your customers' IP technology systems in one place
See escalation of potential threats before they become disasters
Ensure the best Voice Quality possible inside of your network and for remote users
These are just a few features of what IPTechView can do. ABP is very excited to announce its very own RMM platform. Curious? Come check it out! It's right after the DrayTek training.

Contact your ABP Sales Rep for more details about these products by calling 972-831-1600 x3 or email sales@abptech.com.