At ABP, our theme has always been to innovate and reinvent distribution. We started pre-configuration and offer our Partners our unique multi-vendor Safe&Easy ZTP pre-configuration service. We simplify and speed up the whole pre-configuration process like no one else.
We believe that providing value is the basis of all value generation. We only sell through resellers, so our first mandate is to provide value to you - but what better way than to give you something that you can use to provide a lot more value to your customers? Six years ago we decided to build a platform to help ABP Partners sell their own service and maintenance along with the solutions you sell to your customers.
We created a cloud-based secure remote access and maintenance platform for ABP Technology partners and enabled our partners to provide secure and fast service for all of our main product lines.
Even better, we now offer you the option to order pre-configured equipment connected to IPTechView so you can securely and remotely access and remotely monitor system health and manage all of your multi-vendor devices - Routers, Switches, PBXs, IP Phones, Wireless, IP cameras, Access Control, IoT, and much more.

NATPass at Your Service
How do you connect remote phones for your PBX? In many cases a local SBC at each site is not the best solution. A new alternative is NATPass, now available as a monthly subscription from ABP. The money and time saved by not having a physical SBC at each location will provide you more profits and easier maintenance. Just like with the perpetual form of NATPass, you can now easily connect remote phones your customers have virtually all over the world. The best part is that you don't have to setup and monitor the system - we do it for you, and billing is extremely easy and straightforward. You have access to testing and setting this up exclusively from ABP in your ABP Partner Portal.
For more information on pricing, please reach out to our ABP Sales Team.


bvoip - A OneStop Shop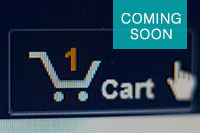 How often have you wondered after you have sold the deal, Where should I get the hardware? Well, it typically goes something like this: you call numerous distributors to get a price on the same item and maybe even check Amazon, too. Wouldn't it be easier if inside your bvoip portal when assigning phones you could place the order for your project (phones, gateways, etc.) and know you get a new product with the right version of FW, ready to connect all from one place at a fair and competitive price? We have our hardhats on as we speak and our special BVoIP Partner Store with Full Integration is currently under construction.
The new store will make it easy for any partner using bvoip to seamlessly purchase any hardware while inside the portal with just a click of a button. Stay tuned for more updates!
bvoip is a channel-focused VoIP Service company designed to help MSPs sell a reliable, standardized, and scalable communications solution.
bvoip came directly from the MSP arena, so it is truly designed to not only automate how MSP's interact with their existing systems and tools but also to assist MSP's with an offering to standardize their Unified Communications.




Epygi Technologies announced the introduction of eQall - their newest softphone available for Microsoft Windows and for mobile devices using iOS and Android. iQall is a full desk phone replacement and is intended to be used only with Epygi's QX appliances and their cloud-based PBX. Read more

FREE 24-port Hosted Survivability IP phone registration with the QXFXO4 and QXE1T1 gateways allowing phones to register and send/receive calls through the gateway in case of hosted PBX or network failures.

Have you gotten your hands on the new Fanvil XU series yet? You're in luck! Test out these new models at NFR pricing. From now until March 31, 2020 you can purchase a bundle of an X4U + X6U for $125 and/or X5U + X3U bundle for $95. Contact us to order.

Fanvil now offers an emergency IP phone. Easily recognize and locate this red phone from a distance when needed most. It's perfect for fire stations, hospitals, governmeng agencies, etc. The X5U-Red is a 16-line mid-level IP Phone that features two screens, one large 3.5 inch screen and a second 2.4 inch side color screen for added convenience when using DSS keys. Contact us to order.




Just recently Sangoma announced the new release of the Switchvox 7.3.1 Software Update including Email notifications for emergency dialing and TLS/SRTP phone extensions to allow encryption between D-Series phones and Switchvox. And there is an upcoming release, Switchvox 7.4 that is all about collaboration... stay tuned!




Ready for frustration-free calls and meetings? Meet the new Snom C520 Conference Phone that uses Bluetooth and DECT 6.0 technology to deliver HD voice quality and reliability. Click to read more.

Register your T5 deals from now until March 31, 2020 and get an additional 2% discount. Ask us for details!

Buy 5, Get 1 Free! Purchase any 5 of applicable phone models and receive one FREE CP700 speakerphone. Valid until April 30, 2020 or while supplies last. Click for more details.