ABP Featured Solution Newsletter : VoIP Sizzles Tour 2006

ABP is bringing the Sizzle to you!
"VoIP Sizzles" is designed for service providers, telecom and data & networking resellers and will update you on all relevant issues for VoIP in a single day in a location near you.

VoIP is changing everything in telecommunications, new equipment, new players, new rules, new business models. Find out about new opportunities to sell VoIP Services in addition to equipment. Learn about the latest regulatory issues on E911 and others.

"VoIP Sizzles" is a full day of great speakers, presentations by industry leaders, and exhibits. The concentration of content and players, all in one day, plus the networking opportunity with peers, vendors and the ABP Team clearly gives you an environment to discover how you can benefit from the latest trends in VoIP!
---


Content, Format, Agenda and Speakers - Updated Agenda

The VoIP Sizzles is a intense full day packed with information and action starting with early morning registration and breakfast and ending with an evening Cocktail & Hors D'oeuvres. The program includes keynotes, breakout session, an exhibit and lots of networking - 15 Vendors, 50 products, and 10 speakers. One day only near you!
More details and registration click here.
---
Our Sponsors :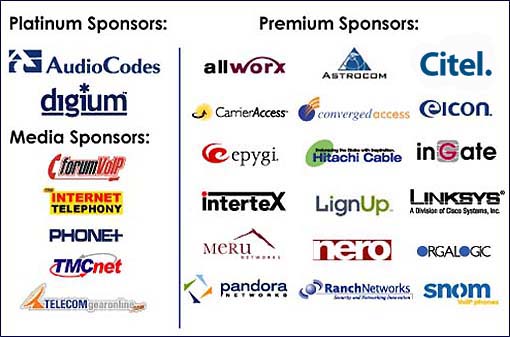 All four events are limited to the first 100 registrants. Please don't miss this opportunity and register today! Also check with the official event hotel ASAP to get rooms at discounted rates while available. Register now
---

---
ABP Technology is a technology distributor that markets VoIP products through a network of specialized Resellers and Channel Partners. ABP Technology is based in Dallas Texas and has a sales and tech support organization that covers the US, Canada, Mexico, and Latin America. ABP Technology features a complete portfolio of VoIP solutions including products such as AudioCodes media gateways, Digium, snom IP Phones, Hitachi-Cable Wireless IP Phones and many more. Email or call us to become a reseller. (972) 831-1600 x121
Become an ABP Reseller of VoIP Products
ABP Technology - 1850 Crown Drive, Suite #1112 - Dallas, Texas 75234 - USA
Phone:+1 972 831-1600 - Fax: +1 972 831-1416 - email: sales@abptech.com