Are you frustrated with frequent interruptions while working on important tasks? When you are in the groove and focused, interruptions can make it difficult to get back on track. Interruptions waste time and result in reduced work quality. How can we reduce interruptions and improve productivity? The BusyLight is a great device that can alert colleagues to your busy status, giving them a visual "do not disturb" cue. The BusyLight indicates if a user is available or busy, on a call, or tending to an important task which requires their full attention.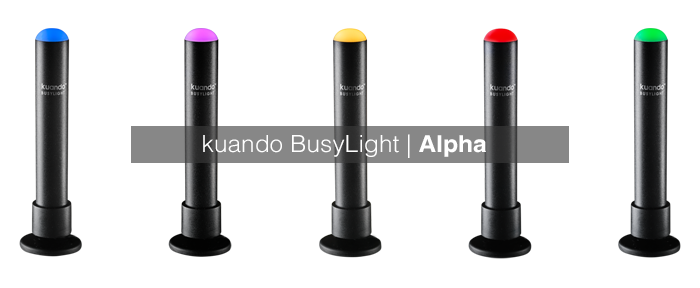 The BusyLight gives you the ability to boost productivity and also provide coworkers a "heads up" when you're on an important call. It was designed specifically for the purpose of improving office collaboration and communication. How much more productive would we be if we had the ability to minimize the amount of interruptions throughout the work day? It typically takes about 20 minutes to refocus on a task after being interrupted!

The Kuando BusyLight is available in three versions (Alpha, Omega, and Combi) depending on your needs and works with headsets, as well. You can literally get the device set up and ready to use within two minutes! The BusyLight integrates perfectly with 3CX Softphone Client.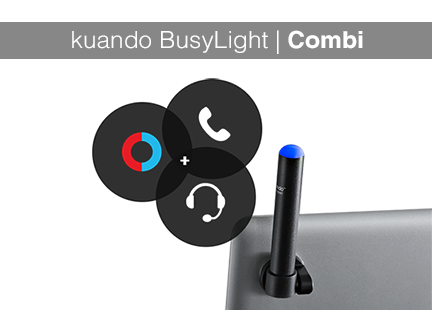 ABP has chosen to partner with kuando BusyLight manufacturer Plenom - an innovative Danish design and engineering company. Their solutions help employees working in open-plan office spaces reduce interruptions and increase productivity.
About Plenom:
Plenom is a Danish design and engineering company manufacturing Kuando solutions to help employees working in open plan offices. Plenom invented the BusyLight in 2003, sold globally since 2006, in addition they specialize in manufacturing acoustic sound panels for noise reduction. Our sister company, Globe Systems A/S, is an award winning headset specialist and reseller in Northern Europe, established in 1999.