Our world of Physical Security & Surveillance is constantly evolving. That's part of what makes our passion so exciting! But it can also make working in the world of cameras, access control, biometrics, analytics, VMS, NAS and so on extremely challenging. With everything, including your business, in overdrive that leaves you little time to commit to researching and staying up-to-date on the newest products, innovations, and headlines in the industry. Which is why ABP would like to provide you a place to discover the latest news and highlights in everything IP Surveillance & Physical Security. Enjoy!
IP Physical Security Helps Save Lives with Operation Smile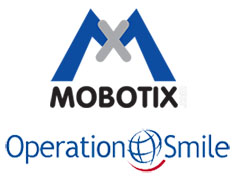 Many times, the application of IP physical security is sewn into the foundation of fabrics depicted as offices, industrial, retail, hospitality, and so on. No doubt, these are all important and applicable verticals within the surveillance industry; they're the bread and butter of what keeps us and technology as a whole evolving. But every now and then, we have the opportunity to come across an application where IP technology has made a difference not just in improving our modern, every-day-lives - but actually saving them. ABP Technology has been honored to work with Clarity Technologies Group, LLC in the efforts of outfitting mobile surgical units for Operation Smile including a robust MOBOTIX install. This article discusses the mission of Operation Smile, solution specs, and set up of the project as it relates to IP technology.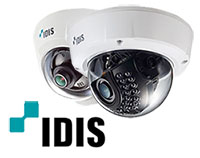 A Few Good Reasons to Learn IDIS
In the security world there are two main categories: well-known brands and a lot of "others". What if one of those "other" brands has been building camera system equipment for 20 years? What if that brand also has an industry-leading warranty up to seven years? What if that system drastically cut down on engineering time, technical training, and installation time on every single project?
Sound too good to be true? Well, it's not! Given that the answer to all the previous questions were true; We just have one more question for you, why haven't you looked into this solution yet?


Optimum Wireless Solution for Video Surveillance with InfiNet Wireless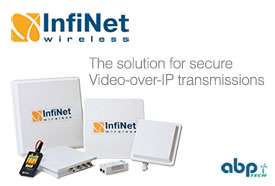 InfiNet Wireless provides unmatched coverage and throughput. Its cost effective point-to-point solutions provide an unprecedented net capacity of up to 240 Mbps over long distances in both LOS and NLOS conditions and is highly scalable being built on a "pay-as-you-grow" basis.
Moreover InfiNet Wireless carrier solutions support a wide selection of frequency bands ranging from 3.4 +to 3.7 GHz, and 4.9 to 6.4 GHz, all on a single hardware platform. Click the button below to find out the 9 Reason InfiNet Wireless is the best choice for video surveillance applications and an impressive case study.


Kentix Partner Day Conference Highlights & Access Control Announcement

ABP Tech thanks Kentix GmhB for the invitation to the Partner Day event hosted in beautiful Langweiler, Germany. The annual multiple day conference consists of: seminars spanning technology as a whole, the new challenges in sales, and product specific experiences; new product demonstration and training classes; and a challenging "wine sensory" group lesson.
| | |
| --- | --- |
| | |
| Kentix Partner Day in Langweiler, Germany | Thomas Fritz, CEO of Kentix |
| | |
| Marc Hermann, Key Account Manager at Kentix | Kentix Truck |
Thomas Fritz, CEO of Kentix, delivered a presentation on the new Kentix products and laid out the roadmap of Kentix for the next year. Over the next few months the North American market will start receiving expanded Alarm Managers with increased device limits, 4G connectivity, and PoE design; the MultiSensors will have a simplified design moving all I/O terminals out of the housing to prevent accidental sensor damage; and an entire new series of in-line power monitoring modules for direct main power monitoring and reporting.
My favorite news is the soon-to-come access control series that has proven wildly popular across Europe. This is a blended system of an PoE edge-device and smart on door wireless locks running on an embedded, license free, zero-cost software solution that can interface directly into the environmental monitoring system or be completely stand-alone. The following blog talks more in-depth about Kentix's impressive access control solution and how it differs from others in the space.


ISS - A VMS with Safety in Mind
Intelligent Security Systems (ISS) is a VMS platform that increases analytics, scalability and security efficiency. This solution turns video into useful information and fully integrates with MOBOTIX and ONVIF devices. Have you seen the video of their VMS detecting hard hats for OSHA compliance? Take a minute and check it out!



XQAND is Now Part of the Funkwerk Group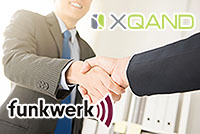 XQAND, a powerful NAS platform made specifically to work with MOBOTIX cameras, was recently acquired by Funkwerk Group and operates under the business unit of Funkwerk IoT GmbH. XQAND will keep its branding and overall, its business as usual. Click the button below to read the official announcement and details.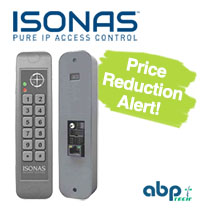 ISONAS Price Reductions!
ABP Tech has lowered pricing across the entire Isonas product and software line as we are seeing more growth and demand on the products. In case you're not familiar, ISONAS offers scalable Access Control without all the fuss. The solution lowers total cost of ownership, hardware needs and integrates highly with an array of systems.
Contact sales@abptech.com for adjustments on any open quotes or for help with quoting new projects call 972-831-1600.

Try Before You Buy: ABP's NFR/Demo Program(s)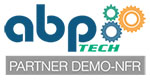 NFR (Not For Resale) and Demo equipment is the perfect opportunity to get your hands dirty with a new line or product before implementing it with your customers - and save some serious money while you're at it! ABP wants to make this as easy for you as possible, so you'll find a link to all our NFR/Demo forms from manufacturers that support the program. If you have any questions when placing an order, don't hesitate to reach out to us @ 972.831.1600 x3.
Click on the buttons below to download the NFR form.

Event Announcement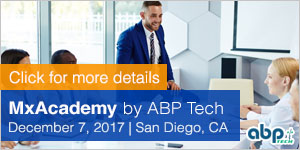 MxAcademy by ABP - San Diego, CA
Want to add a complete decentralized surveillance soluton to your portfolio? Look no further! Come join us at MxAcademy - MOBOTIX sales and technical training in one. Learn all about MOBOTIX - the value, how it works and why it would be a great addition to your portfolio.

How can we help?

Clint Hays is our Solutions and Product Manager for IP Surveillance & Physical Security. Clint has an extensive background in surveillance and physical security to apply to your multitude of projects. He and our entire Physical Security team is passionate about building and bringing you Security Solutions that will open doors for you and your company to reach your milestones and above. Get in touch with Clint to discuss your project needs:

972.831.1600 x105

clint@abptech.com

Clint Hays