MOBOTIX is More Manageable than Ever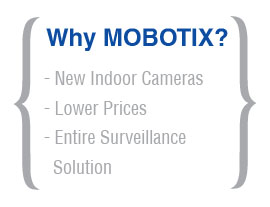 The German-made cameras by MOBOTIX have always been positioned as one of the most unique and innovative solutions in the surveillance industry, but not always so attainable. With such an elite and quality-driven product, there's no doubt the value was high - but so was the price. They're like that sporty Lamborghini you always dreamed of driving, but could never afford.
MOBOTIX has made steps to reposition themselves to become more within reach for "the smaller guys" while continuing to keep their focus on only providing superior cameras and equipment. How have they done this, you ask? By combining a powerful triple-threat of: new indoor camera models, lower prices, and an entire surveillance solution within their cameras, taking away the necessity of extra equipment and costs a lot of other camera lines require.

The MOBOTIX Difference - It's Not Just a Camera, It's a Surveillance Solution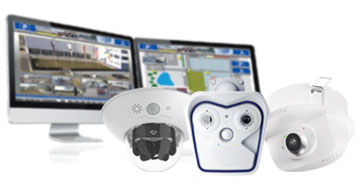 Let's start with something that isn't new for MOBOTIX, but is definitely worth mentioning. The fact that their surveillance cameras are in fact much more than just a camera and actually satisfies a complete surveillance solution. Although this is one of the same reasons MOBOTIX is considered a superior surveillance vendor, it's also one of the best ways users end up saving money with MOBOTIX. In a nutshell, MOBOTIX video solutions can cost less by requiring significantly fewer cameras, fewer storage devices, lower bandwidth & power consumption and no additional software.
Oh, you need proof? No problem, let's break it down. The need for software is eliminated with MOBOTIX's software supplied within the camera, for life! The software is always just a download away for an unlimited number of cameras and users with the purchase of a MOBOTIX camera, including any updates. Did I mention for life? Think about never having to spend even more money to keep updated with the latest software technology for your surveillance system. It's a nice thought, right? MOBOTIX requires less cameras (and sometimes no more than one) with the panorama and hemispheric technology in their cameras, like the c25 and i25 mentioned later, eliminating the need for additional cameras in a monitored space. The technology can actually manipulate the warped "fish eye" look to create clear, multiple views and angles all from just one, discreet camera. Without this technology, you would need many, strategically placed cameras in a room to mimic the same seamless, wall to wall and floor to ceiling picture, free of blind spots. p25 covers the entire space in 6MP resolution. A hemispheric version is available, too. For all 3 indoor models (i25, c25, p25), there will be a surface mount kit to cope with concrete ceilings, as well as an optional audio package incl. microphone and speaker to realize a two-way audio communication.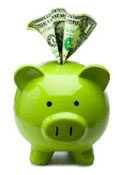 New Price List
As we announced just last month, thanks to the excellent exchange rate between the Euro and USD, MOBOTIX introduced an updated and lower price point list for their products. With this new price list you can get MOBOTIX's savvy, state-of-the-art cameras for literally hundreds less! For example, the MSRP for the Q25 camera is only $798 (and remember as an ABP partner you're paying even less than that); whereas before the price update it was $998.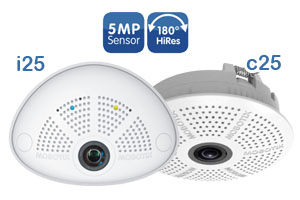 New Camera Models
MOBOTIX recently introduced new cameras to the Hemispheric Camera Line: the i25 and c25. They were created for indoor use on walls and suspended ceilings and utilizes MOBOTIX's panorama technology we mentioned earlier. The combo is MOBOTIX's smallest and lightest hemispheric cameras yet, having no moving parts so you're less likely to need costly repairs and problems. Standard features of the c25 and i25 include: a light-sensitive 6MP day or night sensor, 4 GB MicroSD memory card that can be expanded up to 128 GB, HD sound microphone and the latest camera software including MxActivitySensor and MxAnalytics video analysis tools.
When you combine and consider all these factors, we hope you see the value and reinvented affordability MOBOTIX offers. An innovative, trustworthy surveillance system doesn't have to cost you, or your clients, an arm and a leg. But don't just take our word for it, find out for yourself.
Let us help you with your next project. Please call us at 972-831-1600, #3 or email sales@abptech.com