Come By Booth 3150 At GSX On September 11-13 And Meet The IPTECHVIEW Team Along with Its Technology Partners Fanvil, Kentix And DrayTek.
Dallas, TX, August 4, 2023 - IPTECHVIEW, a revolutionary video surveillance and business insights platform, is offering GSX attendees a free account to "future-proof" their business.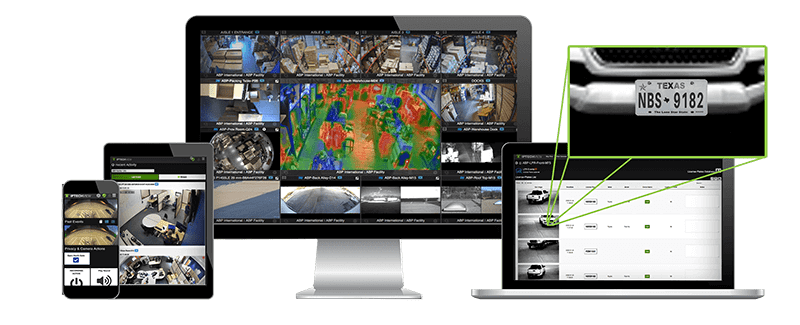 "Too many installers and integrators are busy but not thriving", says Robert Messer, the founder and CEO of IPTECHVIEW. "We are here to change that. We designed our platform to catalyze business transformation for our partners and the companies they serve."
"At first glance, our platform is a video and access control system that puts the user first. It is simple, secure, and immensely scalable. Our system is also designed to integrate with nearly any IP-based device available to businesses today. This gives our partners and end users immense freedom and allows them to integrate with a massive array of business intelligence devices."
IPTECHVIEW helps set up our partner's business for resilience and growth by:
1. No vendor lock-in - IPTECHVIEW supports a broad ecosystem of IP device types ranging from cameras to access control to IoT sensors and more from a large variety of vendors. IPTECHVIEW gives partners and end-users the freedom to construct their own BI dashboard on their own terms.
2. Serverless Scalability - IPTECHVIEW is built in the cloud for the cloud. Our decentralized cloud architecture eliminates the need for local servers, reducing costs and potential points of failure. The Just Cameras & Cloud™ system allows for seamless scalability from single locations to nationwide deployments. Our composite storage approach ensures data redundancy, guaranteed retention times, and fast access, even with limited bandwidth.
3. Remote Management - IPTECHVIEW enables remote management and monitoring of IP intelligent edge devices on a single pane, regardless of geographic boundaries. Technology partners and integrators can remotely manage projects and offer value-added services, providing long-term recurring revenue opportunities.
4. Ready for the Future - IPTECHVIEW is built to embrace the future of video surveillance. We support in-camera AI analytics and provide flexibility for incorporating new technologies such as license plate and face recognition. Our expandable platform allows users to integrate additional security solutions, such as door stations, access control, and sensors, without needing a new platform or extensive relearning.
5. Fast Deployment -With our simplified camera-to-cloud architecture and preconfigured cameras, deployment and configuration becomes a breeze. We have streamlined the process, reducing time sinks and cost elements traditionally associated with surveillance projects. Cameras ship preconfigured, and the final setup and customization are done remotely by the user's technology partner.
"IPTECHVIEW has redefined the video surveillance landscape by delivering a cloud-based solution that prioritizes user experience, scalability, and security," says Robert Messer, CEO of IPTECHVIEW. "We believe in empowering organizations with the tools they need to protect their people and assets effectively."
Come by booth 3150 at GSX on September 11-13 and meet the IPTECHVIEW team along with its technology partners Fanvil, Kentix and DrayTek. Get a brief demo of this cloud-based, partner-centric video surveillance solution. See how its numerous features can benefit and add value to your business.
About IPTECHVIEW
IPTECHVIEW is a leading provider of cloud-based video surveillance solutions. With a commitment to simplicity, scalability, and security, IPTECHVIEW empowers organizations to access, manage, and protect their video footage with ease. Offering innovative features and a user-centric platform, IPTECHVIEW is transforming the way video surveillance is deployed and utilized. Visit www.iptechview.com for more information.
Source: https://www.securityinfowatch.com/video-surveillance/video-management-software-vms/product/53070047/iptechview-iptechview-video-surveillance-and-business-insights-platform