DALLAS, TX - February 13, 2018 - ABP Technology unveils at IT Expo for first time, IPTechViewTM - a new Secure Remote Monitoring and Management Platform for IP Technology.
Robert Messer, President of ABPTech and founder of IP TechView, Inc. stated, "We needed a better RMM platform for our Resellers and MSPs in the SMB space for today's IP Technology deployments in general. Existing RMM solutions were built to focus on network issues, Servers and PCs and are based mainly on SNMP. The world has changed and there are more non PC devices than PCs and SNMP is a legacy protocol designed in the days of dial-up."
IP TechViewTM was designed to give full visibility on system health and secure management of all IP Technology including physical and cloud based objects that are managed by Resellers, MSPs as a tool to achieve peak uptime and lightning fast service. The platform handles infrastructure like routers, switches and wireless and also visualizes conceptual solutions in VoIP, Surveillance, and Environmental and Physical security creating an all around 360 degree view of IP Technology.
IPTechViewTM proactively analyzes system health parameters of equipment to anticipate the "Break then Fix Cycle" and enables partners to offer highest possible uptime and SLAs. The solution is offered as a hosted service and is 100% cloud based, IPTechViewTM can operate without client software installed on-site with many leading and natively integrated industry vendors and is multi-technology, multi-vendor and multi-tenant."
IT Expo is a gathering of specialists in many IP Technologies and channels from the classic technology reseller to the MSP is a perfect venue for our unveiling.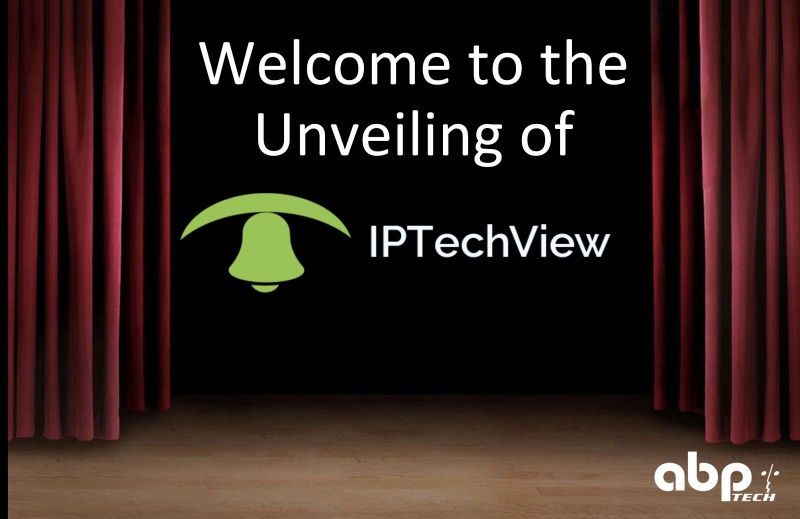 About ABP Technology
ABP Technology is a Dallas, TX-based, value-added distributor of IP Technology products and solutions throughout the Americas, including the United States, Latin America, Canada and the Caribbean. The ABP Tech solutions portfolio includes IP Communications Voice & Video, IP Surveillance & Physical Security, and IP Infrastructure Wired & Wireless. The company serves Technology Partners of many kinds and industries such as IT integrators, telecom resellers, IT VARs, MSPs, ITSPs and WISPs.
Find out more at www.abptech.com
About IP TechView, Inc.
IPTechViewTM is a Secure Remote Monitoring & Management (RMM) platform specializing in IP Technology like VoIP, PBXs, unified communications, physical security, video surveillance, Access control and both wired & wireless IP infrastructure. The platform goes way beyond traditional RMM monitoring of PCs and servers, and is a multi-tenant and multi-vendor tool to ease the lives of Technology Partners everywhere. The company serves Technology Partners of many kinds such as IT integrators, resellers, VARs, MSPs, ITSPs and WISPs.
Find out more at www.iptechview.com
Contact : marketing@iptechview.com