Trends in technology, especially in the area of surveillance and access control, are constantly evolving. That's part of the beauty of our passion (technology, that is); we are constantly improving products, processes and so on - it's fascinating! But it can also make working in the world of technology extremely challenging, as you know all too well. Which is why ABP has put together this Surveillance Newsletter to keep you up to date on some of the most exciting trends we've seen in the industry. Read on to check out the latest Surveillance trends with ABP!

"Why Monitor a Problem If You're Not Going to Fix It?"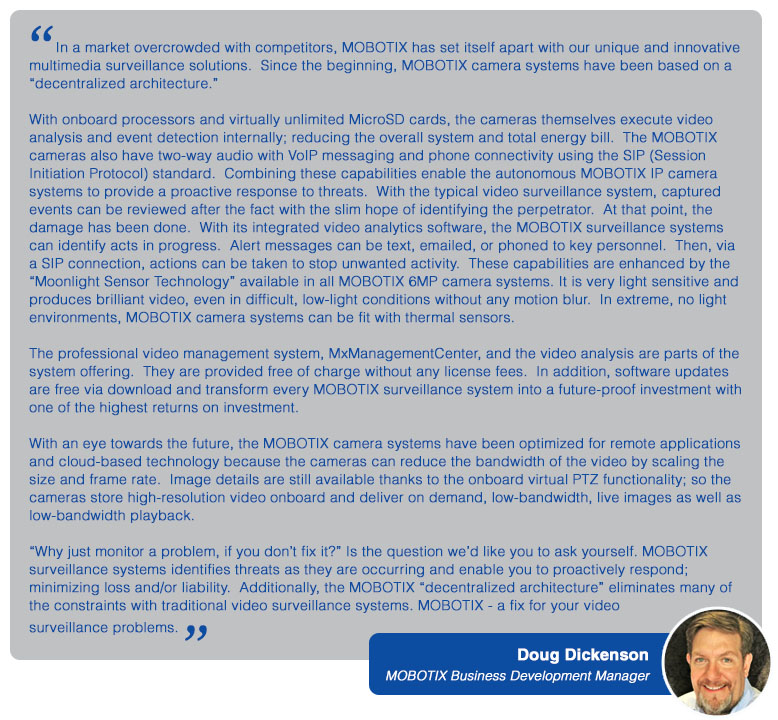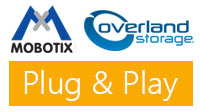 Coming Soon: MOBOTIX + Overland Bundle
Look for an interesting MOBOTIX / Overland NAS bundle this September. They have worked together to make the bundle completely plug and play. On the MOBOTIX side, they have developed a baseline config designed to search out the Overland NAS and set the cameras to record to it. From the Overland side the NAS is preconfigured and ready to start accepting video from the MOBOTIX cameras. We're waiting on a couple more pieces to finalize and then we will start our testing so that we can offer it to you with confidence and our stamp of approval! We will send more details once they become available.

New XQAND Monitoring
XQAND's monitoring system is what truly sets them apart from other storage systems in the market. In a nutshell, this impressive NAS platform goes above and beyond "just video storage", by continuously checking the storage, servers, network (and cameras in the Pro Version) to give you constant feedback and updates on whether they're working correctly or not. If any aspect within your system begins to falter, XQAND "pings" you (or whomever you chose) via the system or an email so you can take immediate action to avoid further damage or even avoid any disruption at all - whether that falter be preventative (like you're approaching your storage capacity) or corrective (like the power has been cut off). With the Pro Version including camera monitoring as well, this makes pulling up camera errors and reports on the state of health of the entire surveillance system - quickly, conveniently and all in one platform.

This is the first of many ground-breaking products we plan to offer with monitoring-service capabilities to allow you to proactively discover any issues in anything from your infrastructure to your cameras and other devices. Stay tuned for additional details as we add these advanced services to help you grow your business and sell more than "just parts".
Read more about the ins and outs of how XQAND can up your monitoring game in our recent newsletter, Become Proactive with XQAND Monitoring.

ISONAS: How to Make BIG Money Doing Your First Access Control Project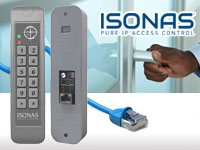 Have you passed up access control opportunities because it was outside your comfort zone of job scope? ISONAS is an easy to install Access Control system, making access control easy for those who might be a little intimidated by all the wiring, excess cost and logistics of putting in a traditional access control system. The controller resides in the reader itself and powers via PoE. This means no cabinets in a wiring closet to run all the connections to all the doors. The reader has all those connections so the install is easier and takes a lot less time. Some integrators have reported saving 66% in labor install time keeping your installers productive and earning you higher margin. Call your ABP rep @ 972-831-1600 x3 and ask about how ISONAS can make your access control projects profitable and easy! If you'd like a little more reading material on ISONAS, check out their two sections in our past newsletter: IP Surveillance & Physical Security News.

DrayTek: Great Surveillance Starts With a Great Network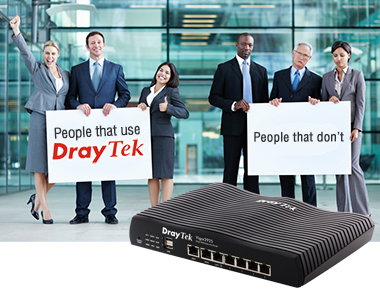 How many times have you struggled with your customer's consumer routers only to end up frustrated with the limited feature set and clunky GUIs?
How about when you wished for a surveillance VLAN that would separate your cameras from the rest of the network, so nobody could mess with your installation - but your customer's router refused to cooperate?
DrayTek makes it extremely simple to setup a streamlined network that would be the perfect building block for your surveillance solutions. With an intuitive GUI and easy setup wizards, they require no formal training or specialized technicians to install.
One of the best VPN routers in the market according to Network World, DrayTek lets you easily dial-in and connect to your cameras without messy port-forwarding to set up. What's more they now offer a free VPN dial-up tool for use on Windows and Mac OS as well as IPhones and Android phones; so you can easily connect to your cameras on the go. And with 4G LTE backup in case of network failures, you never have to worry about losing access to your cameras.
All these features are built-in on DrayTek routers, without any hidden costs or complex licensing making them the perfect routers for any surveillance project. If you're interested in hearing more about how DrayTek can take your surveillance efforts to the next level, check out our blog post: Great Surveillance Starts With a Great Network.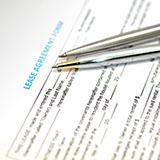 ABP Leasing Program
ABP put together a very clean and Simple Lease Program that offers our partner to fast-track a lease containing ABP equipment and even allowing for some non-ABP equipment and 'Partner Services' components like installation, wiring or more not to exceed 50% of the project.
Consider leasing equipment for your next project. Reach out to your ABP Sales Rep to get more information: Call us at 972-831-1600, option 3 or email us at sales@abptech.com.