ABP Technology Has Your Back in IP Technology at Booth 721!
This year, in addition to innovative and exciting new product lines, we are unveiling totally new services from ABP to take our value-add to the next level. This year's theme is helping our technology partners get into Managed Services. We believe that the IP Technology industry is in a shift. Whether you are an integrator / VAR that is trying to navigate this shift or an MSP trying to build the most efficient system to serve your customers - ABP is here to ease this transition with tools and resources to become more profitable than ever before. We do this by offering ABP's select and complete solutions, pairing them with our new IPTechView™ RMM platform specializing in IP Technology, VoIP and surveillance offerings, and unbeatable pre- and post-sales support.
Come visit us at booth #721 to discover how these solutions will help your business and witness a revolutionary RMM Platform for MSPs in IP Technology: IPTechView™.
In addition, visit with our team and exhibiting vendor partners 2N, Digium, DrayTek, Kentix, MOBOTIX and Patton.
We are looking forward to learning from you about the trends affecting your business and sharing with you what we are doing to help our Resellers and Integrators grow their revenue.
Pre-ITEXPO Events
Join us for 2 events on the first day before the Expo start at 5:00 PM on February 14th.
First, we are hosting DrayTek 101, a free one-day training held by our Technical Director, Henry Castillo, to introduce the DrayTek line.
Second, after DrayTek 101, join us for our IPTechView™ Unveiled happy hour - the RMM Platform for MSPs in IP Technology. Discover how you can earn recurring revenue and manage your projects remotely.
Get your free EXPOPlus Pass and see us at Booth 721!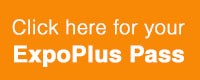 Yes, we are hooking you up with a FREE EXPOPlus Pass which includes:
Keynotes
General sessions
Free workshops
Networking receptions
UNLIMITED Exhibit Hall access to see ABP & Partners
No excuse now, right? At ABP everything is about how you can grow your Reseller, Integrator or IT Managed Services business. We are looking forward to meeting you and your team at the ABP booth!
For any questions, please feel free to contact us by phone - 972-831-1600 or email events@abptech.com.