DrayTek never stops innovating. Every 2-3 years DrayTek comes out with a technology refresh including software and hardware improvements.
This year DrayTek released new faster and better router models for SOHO, SMB and Enterprise while some older models have phased out.
____________________________ Enterprise_____________________________
Top of the line model, Vigor 3910, with 10G ports and flexible WAN/LAN configuration has been out for a few months now and is the replacement for the 3900.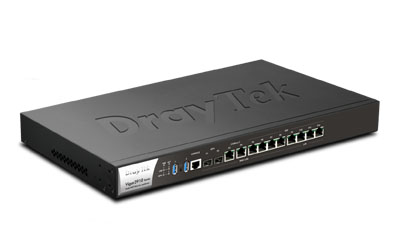 Vigor3910 is capable for a bandwidth demanding network. The router features a powerful quad-core processor, eight WAN interfaces, including two 10G SFP+ for fiber connectivity, two 2.5G Ethernet, RJ-45, and four Gigabit Ethernet, RJ-45, gives you NAT throughput up to 9.4 Gbps. All of the WAN ports are switchable between WAN and LAN to provide Network Administrator with the flexibility to make the most out of the router. In addition, the router has four Gigabit Ethernet, RJ-45 as a fixed LAN interface.

Up to 8 WAN - Including 10G SFP _ 2.5G Ethernet
Quad-Core CPU - provides 9.4 Gbps NAT throughput 120 Mbps
500 VPN - provides 3.3 Gpbs IPsec throughput
1000K Sessions - Recommended for a network of 500+ hosts
Great solution for super fast networks and VPN headend concentrator for all your remote workers.
Smaller yet powerful model for enterprise, the Vigor 2962 is the replacement for the 2960.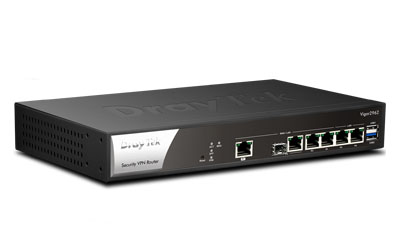 Vigor2962 is a high performance and dynamic firewall router with configurable WAN/LAN ports. With the selection of 2.5GbE port, 1GbE Fiber port, and 2 of 1GbE ports, users can set 2 of the ports as WAN for load balancing/failover purpose and enjoy overall 2.2Gbps NAT throughput.
Up to 2 WAN - Including 2.5G Ethernet and SFP
200 VPN - IPsec VPN throughpuDrayTek Vigor2962t up to 800 Mbps
50 SSL VPN - Throughput up to 500 Mbps
2.2 Gbps - Max. NAT throughput
Ideal for smaller Enterprises, high performance dual WAN router/VPN/security appliance.
______________________________SMB________________________________
Vigor 2927 comes with more horsepower and exciting features such as SD-WAN replacing the Vigor 2926.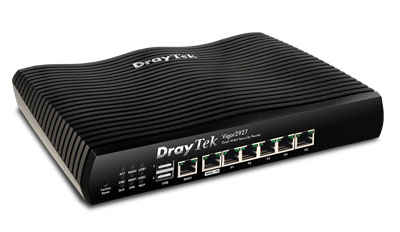 Vigor2927 Series is a dual-Ethernet WAN firewall router, providing load-balancing and failover for your business continuity. Featuring VPN, QoS, route policy, firewall, content filtering, bandwidth management, captive hotspot portal, and a lot more, this is the ultimate router that does it all for SMB. The Series includes built-in 802.11ac Wave 2 Wi-Fi and LTE options.

Up to 4 WAN - when combined with LTE and WiFi
50 VPN - IPsec throughput up to 290 Mbps
25 SSL VPN - Throughput up to 120 Mbps
60K Sessions - Recommended for a network of 50 hosts
Some Improvements over Vigor 2926 Performance

The most popular model, it suits most applications. SMBs and power users can have enterprise features at unbeatable price point.
______________________________SOHO_______________________________
Vigor 2135 family is the new model for this segment. It fully replaces the Vigor 2133.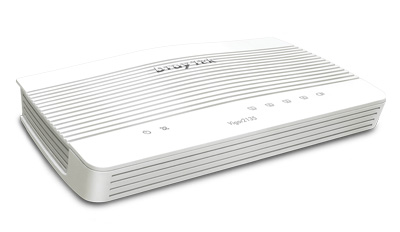 Vigor2135 Series is a broadband firewall and a VPN router. With a hardware accelerator, it delivers up to 940 Mbps performance without sacrificing bandwidth control features. It's also equipped with business-grade features, including web content filtering, Route Policy, App-based failover and more.

1 WAN - GbE RJ-45 or SFP Slot
2 VPN - IPsec throughput up to 150 Mbps
2 SSL VPN - Throughput up to 100 Mbps
50K Sessions - Throughput up to 600 Mbps
Great for remote sites and users that need a secure VPN with their office.
All the above models are now available at ABP. Contact us today at 972-831-1600, #3 or sales@abptech.com to discuss your next project with us. We look forward to answering any questions you may have.