The WiFi Phone that Replaces the Cordless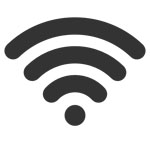 Is a WiFi phone better than a cordless phone? Is it better than a cell phone? Would a WiFi phone truly provide me the mobility I need for my business?
ABP's new WiFi IP phone provides a refreshingly clear mobile solution over WiFi.
In the last years our Resellers, Integrators and ISPs had unbelievable success with ABP's WiFi IP Phone. No additional equipment like an ATA, extra switch ports or RJ45 cables or extra plugs power supplies are needed. Just find your SSID, enter Password and your Wi-Fi IP Phone is up and running. Cell phones are great but inside buildings coverage is not always great and their form factor is not the best for sound quality and long conversations.
Introducing INCOM's New WiFi Phone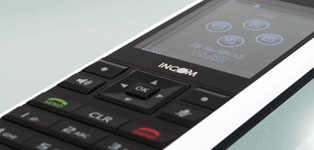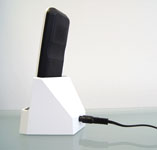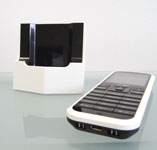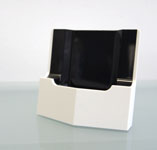 Today we are announcing the new ICW-1000 an upgrade from our long running line of UniData's WiFi Phones which has proven super robust for years with practically no returns.
For all familiar with UniData's high-selling WPU 7800, INCOM has acquired UniData, and is replacing the WPU 7800 with the new updated ICW-1000. This new phone is DUAL BAND 2.4 and 5 GHz WiFi similar to iPhone and new pads and laptops. Like the current model this WiFi phone has incredible battery life (150 Hours of Standby, 10 Hours Talk Time) and great WiFi roaming capabilities.
The ICW-1000 is great for many different vertical markets like retail, hospitals, car dealerships, restaurants, etc. Imagine the ability to answer your office phone anywhere WiFi by simply taking this thin and light WiFi phone home with you. This option is also very convenient for telecommuting or working from home during bad weather conditions at the office.
Some other features include:
Enterprise Security - WPA, WPA2, 802.1x
Enterprise Call Handling - Hold, Transfer, Conferencing, Message Waiting Indicator
Auto Provisioning - via DHCP / TFTP / HTTPs, WiFi, Security, SIP, Call and System Settings
Fastest Roaming - Seamless L2 & L3 Roaming
Long Battery Life - 150 Hours of Standby, 10 Hours Talk Time
Includes Charging Base but has option to recharge without base with any mini USB cable when traveling

Please do not hesitate to call and discuss any projects you may have that could benefit from this product line. For more information and assistance with Pre-sales Engineering, please call 972-831-1600 #3.