How about a Single Intuitive Solutions that covers Standalone, Enterprise, Mobile and Central Management all in one Platform?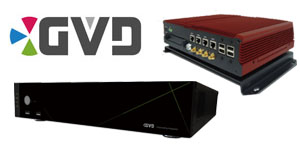 Genius Vision Digital (GVD) is a well-known professional HD surveillance solution provider that has been dedicated to developing and enhancing innovative video management systems and network video recorders for large-scale, multi-site and transportation since 2007.
GVD offers unique high performance NVRs that large and small end-users love once installed and are the most user-friendly GUIs of any VMS we have used. It is fast and simple to understand and supports thousands of different cameras, including MOBOTIX and Brickcom.
GVD offers six innovative designs concepts:
Scalable platforms - better performance and advanced software for HD
HD empowerment - high expansion capacity for large storage needs
Open platforms - better integration and full coverage integration
Reliable systems - robust and secure design
Turnkey solutions - better efficiency and easy installation
Total solutions - wider application range and fast learning curve



2015 New Product Highlights
GVD has come out with a few new products that provide great solution for new market segments.
In-Vehicle Mobile NVR
The M1 Series are turnkey products with embedded Windows 7, built-in G Sensor, 3G/4G/WiFi/GPS support and approved e13 mark certification. It's suitable for transportation solutions, especially with large scale projects (100-200 NVRs), including buses, trains, police cars and other vehicles. It only takes 5-30 minutes to back up video with the central VMS Platform (video length of 24-144 minutes and 2MP@25fps with 4.8Mb).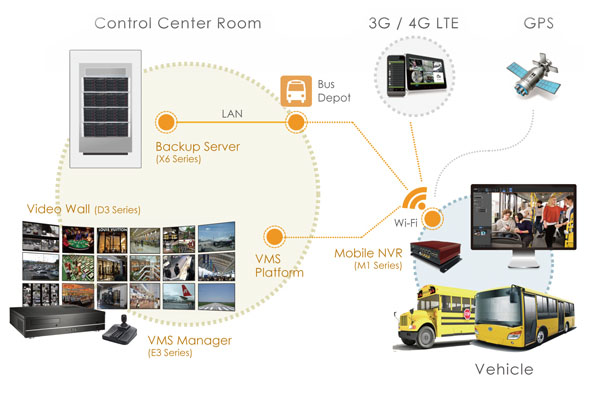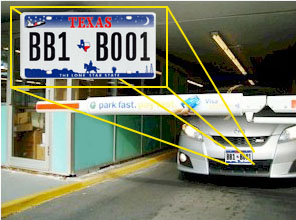 License Plate Recognition (LPR) Solutions
The M4006 is a standalone NVR that recognizes up to 16 lanes with 8 channel full HD cameras and records millions of snapshots. It also functions as an NVR with 6 x HDD server. It's simple, reliable and flexible to scale up projects in CMS Platform (up to 300 channels) for easy and simple central management. This is perfect for residential complex parking, corporate buildings and school campuses.
GVD and Supported Camera Lines at ABP
Though GVD supports many camera brands, at ABP we currently focus
on Brickcom and MOBOTIX cameras.

MOBOTIX cameras are famous for their no moving parts concept, giving you -22 to +140 temperature rating out of the box with no heaters, fans, and blowers required, lowest power requirement in the industry (3 watts) and longest MTBF of 9.8 years. Come see the newest models including the i25 and new 6 MP sensors featuring moonlight technology allowing you to see in true color as low as .5 lux. Read more

A full camera line with every style available from bullet, dome, vandal dome, mini dome, PTZ, box, etc. at a very affordable prices. They have models with WiFi and 3/4G as well. Brickcom offers a full line of premium products at value pricing while offering a single User Interface and SDK for all cameras. With Brickcom you get a full range from one manufacturer and they are fully supported by GVD NVRs. Read more