Who is Fanvil?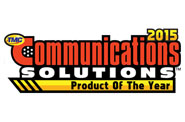 As perhaps you've heard, earlier this year, ABP announced a new addition to our vendor portfolio, Fanvil. But what you may not have heard is that since then, Fanvil has continued to strive for their goal in becoming a leading IP voice and video terminal manufacturer by winning a "2015 Communications Solutions Product of the Year Award" where their X5/X5G IP Phone was recognized for "Exceptional Innovation." Fanvil also launched new products including a vandal and weatherproof video door-phone along with a low cost smaller indoor version. It's reasons like this that we are more than pleased with our decision to offer Fanvil as a premiere IP Telephony solution.
Fanvil IP Phones
Fanvil differentiates itself in the IP phone market with innovation and comprehensive precision, that is unseen elsewhere. Rather than dissecting user's needs and desired functions, followed by creating separate models for each segment; Fanvil answers and fulfills the entire IP Phone spectrum with minimum models. By offering such a tightly engineered portfolio, Fanvil gives itself economy of scale in software development, testing and manufacturing - offering more intuitive products, all with less overhead than many competitors; of which the savings trickle all the way down to the end-user. All Fanvil phones have HD Sound systems as well as the highest quality speakerphones.
Fanvil exemplifies knowledgeable interoperability support, working famously with IP PBX systems like Epygi, which makes one of the most robust solid-state IP PBX appliances, as well as Asterisk based systems. Fanvil's X-Series is also interoperable with the 3CX windows-based phone system. They've worked to deliver seamless communication applications to bring customers the best unified experience with the most effective total ownership cost. Pairing Fanvil IP phones and ABP's provisioning services, partners are able to capture new customers with a unique product line at a highly competitive price point.

Fanvil X-Series: X5/X5G Highlight
The X5/X5G is the phone for the user that needs to collaborate with a big team and benefits for an electronic DSS that can show team members and their statuses. The X5G unit offers 6 SIP extensions with 8 BLF / Speed Dial buttons with a digital desi strip area. On the interface side it has one Gbit POE Ethernet port and one pass-through Gb ethernet switch port. This phone was designed as a office IP Phone to cover the middle market with its freely programmable BLF with digital display that can scroll over several pages of contacts. The keypad and Telephone User Interface are very intuitive. Buttons are designed with internationally recognizable icons and screen menus are multilingual.
If you'd like to find out more, inquire to make a purchase or check out all Fanvil products sold by ABP, check out our
Partner Store.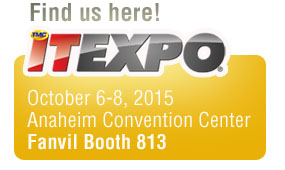 Meet Fanvil and ABP at ITEXPO in Anaheim, CA
Want a closer look into what Fanvil is all about? Come visit us at the Fanvil booth at ITEXPO in Anaheim next week on October 6-8th! We'll be located at booth 813.
Contact us by calling 972-831-1600, option 3 or email sales@abptech.com to learn about this new product line.