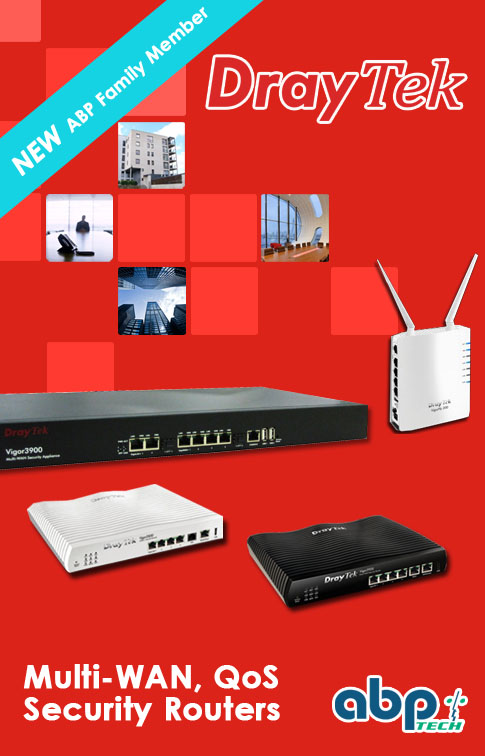 All Included!!
Draytek offers all the above and much more in a single affordable device with NO per user license fees.
Call ABP to try this unique router. Ask for special NFR pricing for first unit per company. Call 972-831-1600 or email sales@abptech.com for a quote.

Upgrade your Internet with a State of the Art Router from ABP
Provide your customers with secure and redundant "Business Class" Internet service with Quality of Service, Multi WAN load balancing and failover, firewall with stateful packet inspection, web content filtering, 20+ VPNs, and much more all at an "Economy Class" price.
Your customers will enjoy the always pristine audio in their IP Phone calls, high quality IP Video links and the robustness brought to them by automatic failover/load balancing that provides continuous and un-interrupted access to all critical cloud services when one of the Internet link fails.
Moreover, your customers will also have the following benefits when utilizing this State of the Art router:
Enhanced security to protect the network and defend against most denial of service attacks.

Secure remote VPN tunnel.

Control over what runs in the network. Limit access to time waster and unsafe websites.

Fast and secure wireless access to the network. Multi SSID rate controlled 802.11n.

And so much more.