Why Sennheiser?
As you already know, ABP takes pride in the fact that we hand-pick every product and brand we carry; we choose them based on their performance, interoperability, and uniqueness. Sennheiser was no different, and was an incredibly easy add-on to our robust portfolio because of their high quality manufacturing and audio reproduction to the HD VoIP environments that ABP supports. Being the world's fastest growing headset manufacturer, Sennheiser designs premium call center and office headsets suitable for organizations ranging from the SOHO all the way up to large enterprise call centers; and compatible with all major platforms. It's not hard to see why Sennheiser is the perfect headset partner for us - and you.
Who is Sennheiser?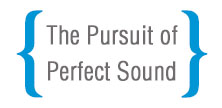 Headphones, headsets, microphones and all-round audio solutions, reliable service, and committed staff have been enthusiastically received by Sennheiser customers all over the world. Whether artists, disc jockeys, pilots, scientists, sound technicians or demanding music-lovers the Sennheiser name always stands for premium products, the ultimate in sound quality and undistorted listening enjoyment. This enthusiasm is the source of their passion for excellence. This is what motivates Sennheiser to fulfil their mission of transforming tones and sounds into the perfect auditory experience.
ABP will be a stocking distributor housing a strategic blend of models to satisfy most if not all of the VoIP headset needs. The solutions will include wired models, wireless DECT and BlueTooth models, and USB Unified Communications models. The socked units cover the most popular wearing styles as well, We believe that Sennheiser offers high quality sound reproduction, high quality manufacturing standards, excellent noise reduction technology and will be perfectly matched for "HD Voice" applications in the VoIP market today.
Sennheiser's Premium Product Portfolio

ABP has carefully selected a focused, yet comprehensive portfolio of Sennheiser headsets that is sure to satisfy every user's need; to help eliminate the complication of a crowded and unnecessary laundry list of models. To ensure that we offer headsets that fit different preferences and scenarios, we offer these types of Sennheiser headsets: wired, wireless DECT, wireless Bluetooth (including the mobile option: PRESENCE™), and a portable speakerphone. For in-depth information on the actual models, connectivity and specs – please refer to our blog post: ABP's Sennheiser Premium Product Portfolio.

Please contact your ABP representative by calling 972-831-1600 x3 or email sales@abptech.com for more details about the Sennheiser product line.