Empowering Resellers with PLANET PoE Switches & Injectors
As you are aware, with many customers moving services to the cloud, we are seeing a real increase in demand for more robust network hardware, bandwidth and redundancy. With PLANET Technology having over 20 years experience in manufacturing professional PoE switches and injectors, we feel their range of robust, feature rich hardware are the ideal choice to meet today's networking demands.
Why Should You Choose PLANET?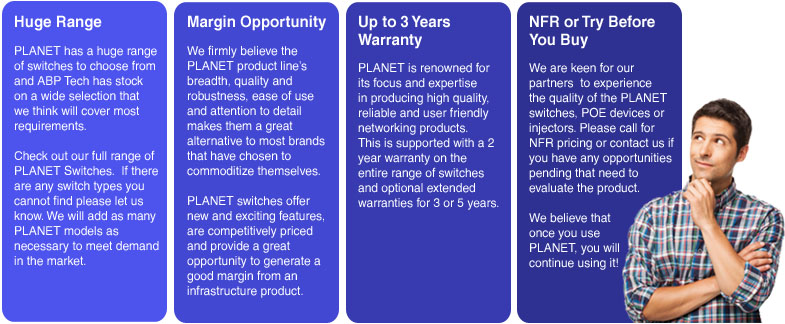 PLANET and ABP both share the vision of empowering the VAR with IP Technology Power. PLANET products are easy-to-install, exceed expectations and are cost effective while providing VARs a good margin. PLANET products are green and environment friendly. Contact ABP by calling 972-831-1600 or email sales@abptech.com.