MOBOTIX Success 'In the Field' With MxMSP & MxLINQ - An ABP Technology Interview with Mobile Video Guard / SMART Security Pros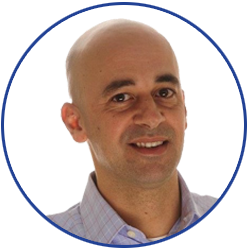 Mobile Video Guard, a SMART SecurityPros company, provides remote video surveillance security that protects assets and drastically reduces incidents with monitored site surveillance. Mobile Video Guard specializes in providing monitored video security surveillance for short- and long-term construction sites, scrap and recycling yards, utility infrastructure, equipment yards, and the like. They also provide trade show security solutions that deliver monitored surveillance of valuable equipment and supplies while they are located in exhibit booths.
They have added the use of the MxMSP / MxLINQ remote monitoring and management and recurring monthly revenue platform to boost the power and manageability of their fleet of MOBOTIX video surveillance camera installations.


Why do you sell MOBOTIX?
We use MOBOTIX for all of our company-owned, remote monitored video systems. We've deployed about 200 units (350-plus cameras) to our customer sites since we started using the service a couple of years ago.
How has IPTechView's MxMSP / MxLINQ platform helped your business?
We use MxLINQ to provide our customers a live look at their site's cameras. The MxLINQ platform has helped because it is an easy-to-use program that is easily deployable to multiple customers.
What impressed you most with MxMSP and MxLINQ Cloud?
The ease of use and programming!
What would you say to other MOBOTIX Partners about MxMSP / MxLINQ as they consider using the product?
From a mobile camera view perspective, it's the easiest and most scalable product I have found.
Would you be interested in doing any installs in your area for other partners?
We would be open to hearing about install opportunities in our area.
Mobile Video Guard / SMART Security Pros
www.mobilevideoguard.com
301-955-9782
Lanham, Maryland
Contact
Shawn Scarlata
shawn@mobilevideoguard.com
ABP Technology
www.abptech.com
sales@abptech.com