Going to a customer site to fix a problem is expensive, slow and most of the time not what you really want to do. On the other hand Network security issues, equipment updates or topology changes can make immediate intervention a necessity.
If you are handling large or multi-site projects as an integrator or if you are a Managed Services Provider (MSP), visibility and control over all deployed customer equipment is essential. We have a solution that will empower you to centrally manage thousands of customer devices in the field; thus making it possible to offer exceptional service to your customers while successfully tackling complex technical and administrative challenges.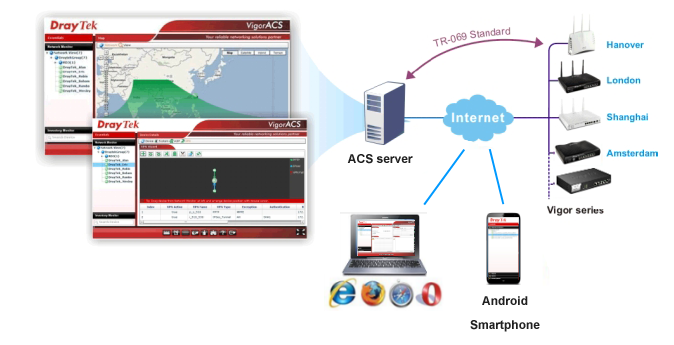 IPTechView Remote Monitoring & Management
ABP's new IPTechView provides a top level overlay for remote monitoring of multi-vendor critical equipment, and ties in seamlessly into Draytek's ACS for device management.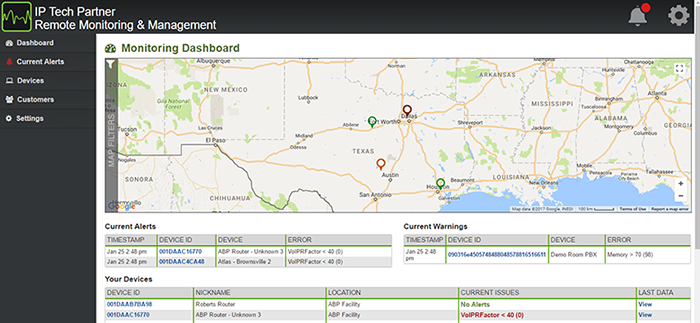 To us at ABP these points are HUGE and we can't even imagine a PBX or Business network without implementing DrayTek anymore. Read more about DrayTek routers in our blog post: How Do You Choose the Right Router for Your VoIP Projects?
DrayTek Switch Management
Central Switch Management provides a convenient and easy way to manage and configure DrayTek Switches. Instead of logging into each of these switches and working through their configuration settings, you can log into the router that has integrated management for all the linked DrayTek Switches.

If you'd like to find out more about DrayTek's Management capabilities and solutions like the ACS version 2 Private Cloud Management, IPTechView RMM, Access Point Management or Switch Management, check out our blog post: Integrated Network Management and Monitoring Solutions.
Go Farther with ABP's New Vendor: Sierra Wireless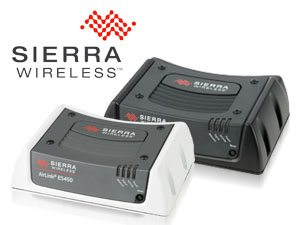 ABP is helping our Partners go further than they've gone before by adding Sierra Wireless to our strong product portfolio. For 20 years, Sierra Wireless® has been providing mission-critical connectivity to some of the largest organizations in the world. Sierra Wireless is likely a name you already know and it is now available through ABP Technology. We are proud to partner with this manufacturer to bring you intelligent wireless gateways. These gateways enable solutions for primary or backup network connectivity when you need to connect and traditional sources are too expensive or too far away to acquire. Sierra Wireless also provides high availability and reliability for your applications and business continuity plans. These products are interoperable with standard Ethernet routers and residential gateways to enable customers and network operators to use public wireless networks for a multitude of solutions - whether it's a network, a PC, or a stand-alone device. Accelerate your time-to-market by quickly deploying internet connectivity, location-based services, and remote monitoring through AirLink® intelligent gateways.
Discover all the reasons and ways Sierra Wireless AirLink can help your business go further in our blog post: Go Farther: Introducing Sierra Wireless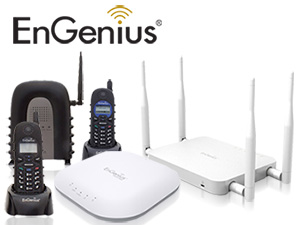 Introducing EnGenius Wireless
ABP would like to welcome EnGenius Technologies to the ABP family of products. We are excited to have an established and respected wireless brand in the fold. EnGenius Technologies, headquartered in Costa Mesa, CA, is an industry expert in wireless communications and RF technology. The company delivers feature-rich, long-range wireless communication technology for voice and data. The bulk of our stocking items will be from the Neutron Distributed Network Management Solution, which includes WiFi access points and switches for deploying a managed-WiFi solution to your customers. We will also carry the Durafon line of SIP products, which enables Office and Premise Mobility Solutions that can connect to most IP PBX platforms in the market.
Read our blog post: Introducing EnGenius to find out more on EnGenius' powerful Neutron Wireless solution.
New Firmware Release
DrayTek has released Firmware 3.8.4 for Vigor 2925. You can download it here.