At ABP Technology, we believe that highly reliable, long-distance, high-bandwidth wireless links are more valuable than ever. After Internet Neutrality was repelled, there are many situations where these links will become critical. The ability to sell the best Wireless link solution will be a great advantage for WISPs and ABP Technology Partners.
In order to provide ABP Technology Partners the best in Wireless we partnered with InfiNet Wireless and ALGcom and this year will be at the International Wireless Communications Expo (IWCE) in Orlando, FL, March 7-8th.
InfiNet Wireless is ABP's preferred vendor when it comes to long-range Point-to-Point and Point-to-Multipoint scenarios. Their solutions provide multiservice and high-capacity in applications including carrier backhaul, municipal WiFi overlays, campuses and citywide wireless canopies. Other solutions are long-distance point to point for Oil and Gas, offshore and industrial complexes. ABP is complementing InfiNet's solution with ALGcom to provide ultra high performance antennas. Pairing an InfiNet solution with an ALG antenna enhances an already-impressive distance with high-capacity bandwidth.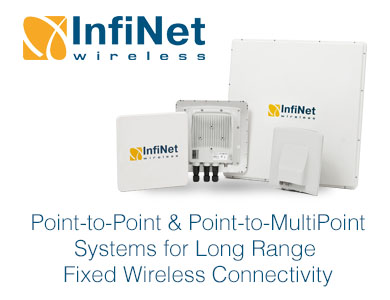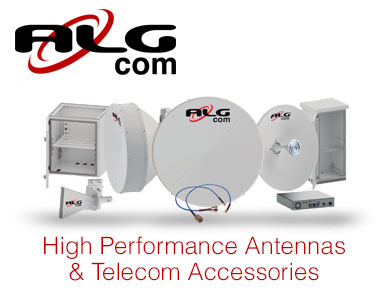 The world is becoming increasingly data-driven thanks to things like IoT, cloud-based solutions, VoIP, and many others. Having fast and reliable connectivity is today's "white gold". WISPs everywhere struggle to find the right solution that is both cost-effective, yet powerful enough to meet all needs. Getting sufficient bandwidth to run everything is a modern day gold rush!
Visit us at booth #1676 to see why ABP has solutions in the IP Wireless Infrastructure space to make sure you and your systems "strike gold"!
Get your free Exhibit Hall Pass and see us at Booth #1676!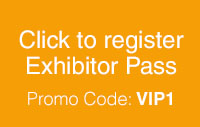 Yes, we are hooking you up with a FREE Exhibit Hall Pass which includes:
2 days of Exhibit (March 7 & 8, 2018)
Keynotes
Networking Reception
General Session
Townhall Meetings and Other Special Events
No excuse now, right? We are looking forward to meeting you and your team at the ABP booth along with InfiNet Wireless and ALGcom!
For any questions, please feel free to contact us by phone - 972-831-1600 or email events@abptech.com.