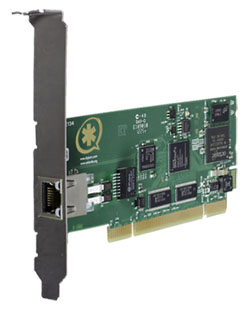 Introducing New Digium Telephony Cards
As it was announced at the beginning of May, Digium released two new telephony cards - TE133 and TE134, single span digital cards. They are the replacement for one span with echo cancellation cards: TE121B and TE122B. Like the old cards, the new ones (TE133 PCI Express /TE134 PCI) are selectable T1, E1 or J1 Mode / Half-Length, Half-Height, Digital Card with one (1) RJ48 Interface Port and support up to 24 (T1/J1) or 30 (E1) simultaneous calls.
While the old cards allowed to add a 32ms Octasic echo cancellation module, the new ones include a built-in 128ms Octasic DSP hardware echo cancellation, making them more suitable to increase the performance and call quality. The TE133 and TE134 cards are fully compatible with existing software applications and are fully integrated with Digium's Asterisk® software.
List price for both cards are the same as the old versions at US$730, but they are introduced in the market at an excellent promotional price. These cards just became available and we have them at ABP, ready to ship.
Digium continues to be the market leader in providing high-performance, cost effective, quality telephony cards that extend the functionality of Asterisk software to connect to the traditional phone network. Please read more about why to choose Digium's full line of high quality analog and digital interface cards to connect your IP PBX.
Digium Gateways Are Simple to Set Up and Cost Effective
Digium gateways are a full line of high quality digital gateways that allow you to connect your IP PBX to the public telephone network, or your legacy PBX to VoIP services. Based on state of-the-art technology developed by Digium, these gateways ensure industrial-grade media conversion, compatibility, quality and performance, plus a Graphic User Interface that allows simplicity to set up. Digium gateways now will be featuring 1, 2, 4 and 8 T1/E1 spans to be recognized as the best value in VoIP gateways. Additionally Digium will be offering 3 and 5 Year Extended Warranty for all gateways models.
Unleash Your Digium Phone Using Apps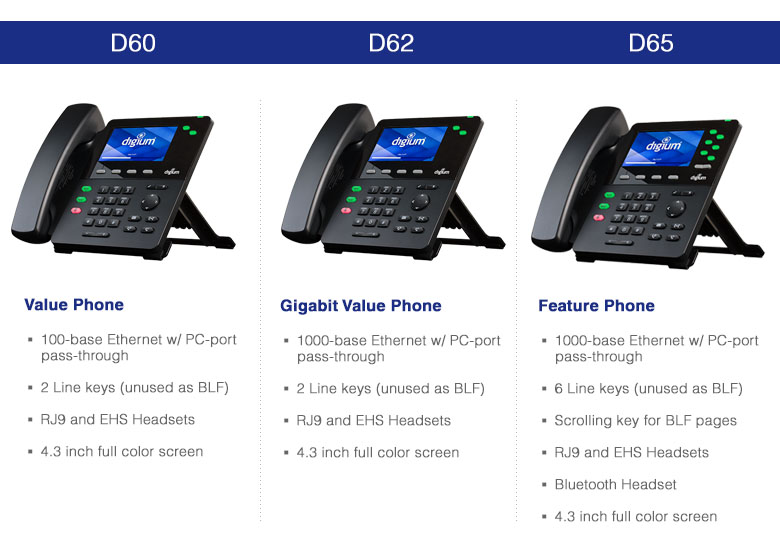 Digium phones include a unique Engine that lets you run custom Apps to create a whole new level of communication tools. These Apps are Javascript based and run on the phone's microcomputer, while other phones pull an XML application from an external server.
The API works with Asterisk and Switchvox and you can build cool custom applications and differentiate yourself from other IP PBX vendors!!!
Please take a look to the following YouTube video and read the API documentation here.
Always buy your Digium Products from ABP. Ask about FREE shipping on bundles when you buy Digium Phones and matching POE switches from ABP.

Switchvox 400 Series Applicances: Ready for You
These two new models, the Switchvox 450 and the Switchvox 470, address the increasing system size requirements of Switchvox customers. These appliances offer 12x the memory, a state of the art processor, double capacity for the numbers of concurrent calls and full redundancy.
The Switchvox 450 & 470 appliances are available in a smaller, streamlined 2U Chassis to support a greater number of simultaneous concurrent applications of call recordings, conference calls, Switchboards and more. Check out the comparison sheet that includes these new appliances. Digium is also offering the new Switchvox End User, Admin and Advanced Admin Training.
Great advantage for new installations where you need to provide training for employees, receptionists, users and admins. Read more about this End User Training for Switchvox customers.
*Summer Promotion ends 7/31/2013. Ground shipping for continental US only.