In the world of IP Communications and technology, things run in the fast lane. Companies are constantly developing newer, faster, more robust models, systems, and software. With everything (including your business) in overdrive, that leaves you little time to devote to researching to ensure you stay ahead of the curve and up-to date with the newest products and innovations. Which is why we wanted to provide you a place to find the latest news and highlights on the communications products we offer here at ABP Technology.

Ahead of the Curve with Epygi's Innovation: EAC & QX Gateway HS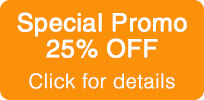 Epygi is one of the most unique PBXs in the market; they've designed and manufactured their own IP PBXs and Gateways since the beginning of the VoIP evolution, and continue to be an industry leader and innovator. The products are competitively priced, include a wide variety of features, are compact, have low power consumption and can be easily customized to the needs of the end user. Two of Epygi's newest features are the Epygi ACD Console (EAC) and the QX Gateway Hosted Survivability (HS).
The EAC gives agents and supervisors full control of their call center in one, easy-to-use WEB based application. Agents can login, change their status, answer calls, assign wrap-up codes, chat and view their own statistics. While supervisors can monitor the queues, generate reports, make instant banner announcements, chat with agents and display the current status of the ACD queues and agents. In the hustle-and-bustle environment of a call center, this tool provides agents and supervisors with much needed organization and simplicity. Want to learn more? Check out Epygi's in-depth EAC Powerpoint resource, referring to everything from features to configuration.
Epygi also has a solution for companies that prefer to operate with a hosted solution: the new QX Gateway HS feature. This feature allows the QX Gateways to register local phones and maintain call functions in the event of hosted or broadband failure. This solution also features an Auto Attendant. The Auto Attendant allow callers to use extension dialing to reach individuals and works well for survivability when routing remote extensions to a PBX. To read more about this function, read Epygi's Hosted PBX on Survivability on QX Gateways Powerpoint.

3CX Hospitality in the Hotel Industry:
Hotels all over the country are looking for cost-effective replacements to the outdated Mitel Hospitality PBXs - and 3CX is the perfect fit. The 3CX licensing model is ideal for hotels because no matter how many rooms the hotel has, the number of extensions on 3CX is unlimited. And the best part is the system isn't priced on a per room/ext. basis, but rather simultaneous calls; so a 3CX 16 simultaneous call license can easily support a hotel of 120+ rooms in most instances. The cost savings that a simultaneous call license model offers, compared to a PBX licensed per extension is dramatic.
3CX has solutions whether the hotel is of new construction, needs to use existing analog phones, needs a property management system, or prefers to use a familiar - to read more about these options like 3CX Hotel Console and Module, check out our blog post: 3CX Hospitality in the Hotel Industry.
Holiday Inn, Intercontinental, and Ramada are just a few of the hotel franchises that have implemented 3CX and are realizing the significant savings. Review some of their success stories here. The hospitality market is ripe and in the perfect condition to update and replace their old phone systems, and 3CX provides the tools to do so efficiently and effectively - all you need to do to connect the two is call ABP for help speccing out a proposal and quote @ 972-831-1600.

Choosing the Right VoIP QoS Router with DrayTek

So you picked the best-of-breed VoIP products to ensure your customers always have pristine audio quality. But is their existing consumer router intelligent enough to auto-detect VoIP calls and give them first priority over other bandwidth-hungry network traffic?
Many find out the hard way that VoIP does not always produce pristine calls, when the available bandwidth is not effectively managed to ensure VoIP call quality. For example, a sync triggered for a user's Dropbox account could create a spike in bandwidth usage and cause packet drops on existing VoIP calls.
QoS partly solves the problem by prioritizing VoIP traffic, but a router also needs to be able to perform proactive traffic shaping. Consumer routers are very limited in their QoS functionality, while enterprise routers can get quite complicated in their QoS setup. Often extensive network knowledge about multiple protocols and QoS terminology is needed to set it up correctly.
DrayTek routers have made it very easy to configure VoIP QoS. Setup requires a single-checkbox with which the router is able to automatically detect VoIP calls (both SIP signalling and RTP media); and dynamically throttles other traffic so there is always bandwidth available for two more calls than the current number of calls. This results in an extremely responsive and proactive traffic shaping mechanism to ensure pristine audio quality.


New Digium Details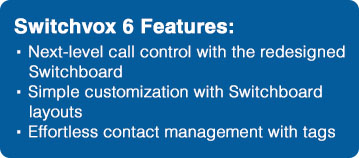 Digium has recently announced the launch of their new Switchvox 6 with the support of VMware, delivering high scalability and disaster recovery tools for virtual environments. Built on Asterisk 13, Switchvox 6 also features:
Additionally on the newest version Switchvox 6.1.1, unsolicited SIP invites and unsolicited SIP options messages were added to also increment the SIP security event counter for blocking IP addresses. Here is a short video that summarizes the advantages of the new Switchvox:
Do you want to include more Digium phones in your projects? Digium's newest promo is the perfect selling tool! Until June 30, 2016 you can offer customers an instant rebate of $40 USD on the D50/D51 and $60 USD on the D70/D71 and a rebate thru Digium of $40 USD on D45. Take advantage of this exciting offer to help increase your competitiveness against other phone vendors and provide your customers with more built-in features for less!

Video Conferencing with Grandstream & Yealink
Video conferencing is becoming a more pervasive technology in the SMB market space. Some rapidly growing applications are:
• HQ / Branch Office Meeting Facilitation • Court System / Legal
• Distance Learning (K12 and Higher Education) - Video Arraignments
• Virtual / Mobile Medicine - Remote Dispositions
• Disparate Workforce Collaboration

ABP stocks and supports IP Video Conferencing Solutions from Yealink and Grandstream. Yealink's VC series is already making its mark among video conferencing systems by receiving a "2015 Unified Communications TMC Labs Innovation Award." The new series includes the Video conferencing System for Head Office (VC400) and Video conferencing Endpoint for Branch Office (VC120 and VC110). The VC series is based on Yealink's Easy Collaboration concept and ensures a perfect balance between high quality, ease-of-use and cost-efficiency. You can learn more about the Yealink Solution here.
The Grandstream GVC3200 is a ground-breaking solution that offers small businesses a revolutionary video conferencing system with unprecedented flexibility and the power of support for multiple popular video conferencing protocols and platforms right out of the box. The SIP-based GVC3200 supports Grandstream's robust IPVideoTalk cloud platform for plug and play video conferencing while also being interoperable with any 3rd party SIP video conferencing platform. Click here to learn more about the Grandstream Video Conferencing Solution.

PLANET PoE Switches
PLANET has launched its new "GS" line of switches and they are very well appointed. PLANET has designed the new GS line with two types of POE support on any port. These units can deliver 802.3af or 802.3at POE power on any port and the ports auto sense the POE type needed by the end point device. In addition, these switches are fantastic from a management standpoint as they include time based scheduling (green technology) and individual port control to make resetting end point devices easy and can even facilitate this functionality remotely. Resellers should take control of their deployed phones by using POE that enables them to remotely reboot a phone for trouble shooting. Ask us to quote these new switches on your next order or visit our Partner Store to see the PLANET line.

Bits and Bytes
• Instant Rebates now on the Yealink W52P ($5.00/unit rebate) and W52H ($3.00/unit rebate)
• Coming Soon - New Grandstream IP DECT Phone DP720/DP750. Webinar: May 24th, Pricing is available for
quotes and we are taking pre-orders now.
• Webinar: Grandstream GVC3200 Video Conferencing Solution Overview May 25th.
• Grandstream Technology Showcase with Nini Rodriguez @ ABP HQ in Dallas, TX. June 15th
• ABP will conduct 3CX Partner training in Chicago, IL. July 18-19