ALGcom Ultra High Performance Antennas are made of 100% aluminum structure and designed with computational tools to ensure the best performance for different frequency bands from: 1.425 to 11.5 GHZ. They can be used for point-to-point wireless links, featuring greater noise immunity and ensuring high gain, even in regions with high interference.
As as additional feature, the antennas allow a flexible polarization adjustment (-V/H or +/- 45o slant), and come with a special bracket system with fine lift and azimuth adjustments, to facilitate the point-to-point alignment. 

ALGcom offers the following types of antennas: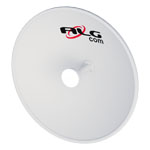 Dish Antennas
Generally used in low interference places, this product has an excellent cost-benefit ratio. It has good bandwidth, is suitable for point-to-point solutions and provides more stable links with maximum throughput over short or long distances.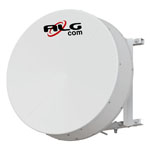 Parabolic Shielded Antennas
In high interference places, this antenna offers a higher radiation efficiency due to its lateral shielding. The radome increases life cycle and link performance on rainy days. It provides more stsable links w/ maximum throughput and suppressed secondary lobes at levels below -40 dB of isolation. The antenna can be used with ALGcom's Armored Boxes, guaranteeing protection and isonlation for the radio.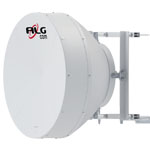 Ultra High Performance Parabolic Antennas
In very high interference places, this is the state-of-the-art antenna, with the highest shielding in the market. The ultra-efficient shield combined with the RF absorber foam and a new lens technology guarantee suppressed secondary lobes at levels below -50 dB. It also has robust mounting hardware that is a reference in the telecom segment.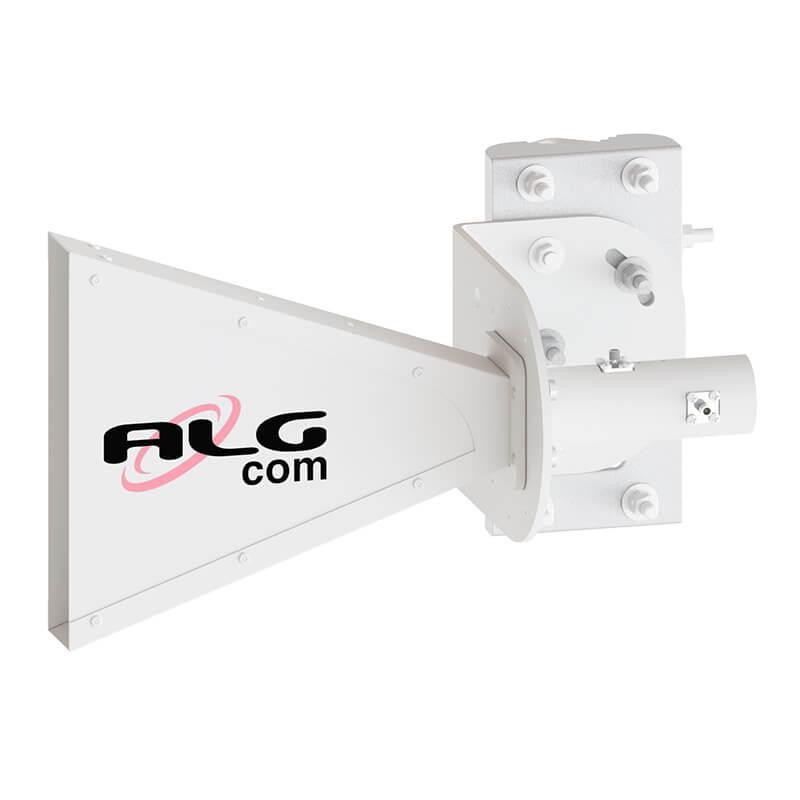 Asymmetrical Horn Antennas
It provides double coverage with the same gain as conventional panels. It has excellent shielding properties that ensure secondary lobes reduction and high isolation against noise.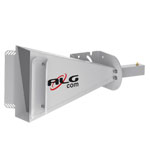 Wide Band Assymmetrical Horn Antennas
The Wide Band Assymetrical Horn Antenna offers high gain, high vertical beamwidth and incredible secondary lobes reduction, compatible with the ETSI EN 302 326-3 SS2 performance class. They provide excellent coverage w/ the best signal-to-noise ratio (SNR), increase the immunity of the network against noise and interference. The also allow the deployment of more equipment in the same site. Antennas have been designed and tested from 4.9 to 6.425 GHz ensuring all diagram, isonation and VSWR properties throughout this band. This allows its use in a very wide range of applications and it's also compliant with standards of international organizations like FCC and ETSI.
ALGcom is dedicated to innovation, research and development offering outstanding performance products to the market. Transforming ideas into the future!