Mediant™ 2000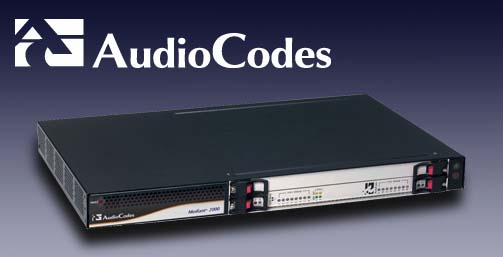 ---
Single to 16 span T1/E1 Digital Gateway Platform
Mediant™ 2000 Media Gateway is part of AudioCodes' initiative to provide best-of-breed complete media gateways to ISPs and Enterprise customers. This gateway provides a full suite of codecs, standard compliant control protocols and PSTN signaling interfaces for of media gateway applications in most environments. It allows ISPs and System Integrators broad application support and a quick time-to-market solution.

Contact ABP to learn more about Audiocodes VoIP gateways.
Feature List
Technical Specifications
Product Applications Scenarios
Downloads
The Mediant™ 2000 is AudioCodes' second product release of a complete media gateway family. The product addresses the cost sensitive lower end of the wireline digital VoIP gateway market. The Mediant™ 2000's capacity ranges from a single span to 16 spans with support for future expansion. The product meets the needs of a wide range of VoIP applications in a 1U chassis and at an attractive price point.
The Mediant™ 2000 VoIP Gateway can be deployed in IP core network solutions for many applications including, for either ISPs (IP Centrex Gateways and Cable Access Gateways) offering voice services or Enterprise applications requiring accessing to the current PBX and or building Access Trunking Gateway solutions. The Mediant™ 2000's power options make it suitable for central office or enterprise deployment and its rich support for worldwide trunk and signaling protocols make it applicable for every region of the world. The Mediant™ 2000's SIP, MGCP, Megaco/H.248 and H.323 call control make the gateway suitable for integration into almost any current or future application.
Designed for NEBS level 3
Multiple density options
Industry leading VoIP voice quality
small footprint - fits in a 1U chasis
expansion slot for application processor
wide support of PSTN protocol termination
supports 1 to 16 span in 1U
open scalable architecture
IETF & ETSI standards
G.711, G.723.1, G.728, G.729A,
MGCP, SIP, H.323
Interop tested with snom 4s softswitch and many other SIP based partner products
Please download the PDF file for complete specifications
Calling cards, Pay phones, hotels
MTU access gateways