| | |
| --- | --- |
| WPU7800 WiFi Phone | |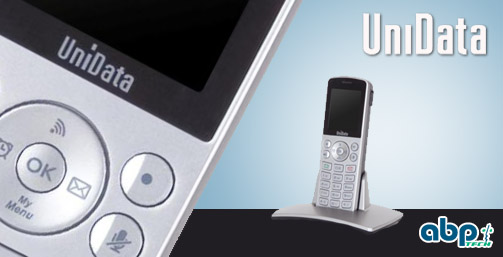 ---
Enterprise Wi-Fi Phone
Wireless IP Phone deployment continues to grow in Business, Medical, University Campus, Retail, Insurance and many specialty areas.
More users are asking for the ability to tie their wireless laptop and their mobile communications into a common platform. Users get clear communication quality. Phones memorize SSID and Password combinations enabling roaming along with special propriety look ahead and QoS.
UniData's flagship product the WPU7800 wireless IP phones can be delivered to connect with a wireless router absolutely free from any network wiring. ABP selected UniData as the most reliable WiFi phone we have found. UniData devices have been certified with most standardized IP PBX and carrier soft switches and have been sold millions of units to carriers world wide.
Contact ABP to learn about cooler, safer and better mobility!